Before I left home for my 2 years traveling stint I remember a lot of talk about the film "Hostel", knowing that it was a horror flick and that I'd be frequenting many hostels throughout the trip I decided to avoid the movie.
Here's 5 movies that I think you should avoid (or watch for the braver amongst us) before traveling:
1. Wolf Creek (2005)
"The Thrill Is In The Hunt."
Setting: Australian Outback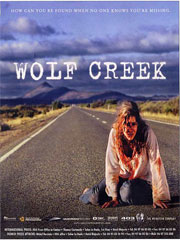 Backpackers venture out into the Australian outbreak to see "Wolf Creek" a giant crater that actually exists in real life. They become stranded and soon find themselves in a deadly situation as a strange bushman comes to seemingly help.
Apparently it is based on true events, Wolf Creek has the taglines "30,000 are reported missing in Australia every year. Some are never seen again. 90% of them are found in a month – How can you be found when no one knows you're missing."
It's enough to make you want to cancel your flight to Australia.
Wolf Creek [DVD]
2. The Wicker Man (1973)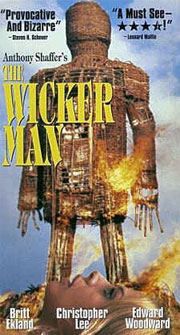 "Flesh to touch…Flesh to burn! Don't keep the Wicker Man waiting!"
Setting: Remote Scottish Island
Not to be confused with the horrible over the top Nicolas Cage remake in 2006, the original was a sinister horror movie that will give any traveler something to think about when the find themselves in small remote villages.
The Wicker Man sees a determined police sergeant travel to a village on a remote Scottish Island in order to search for a missing girl. All is not as it seems as the locals claim the missing girl never existed, things get stranger still as the sergeant witnesses the strange local rituals taking place on the island.
The Wicker Man – 40th Anniversary Editon [Blu-ray]
3. Hostel (2005)

"10,000 people are killed in America each year. Over 2,000 with firearms. Americans… they have no imagination…"
Setting:Bratislava, Slovakia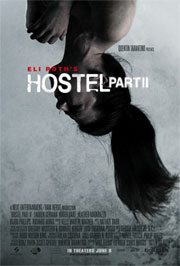 After hearing amazing things about Bratislava in Slovakia whilst they are in Amsterdam, a group of three backpackers decide to travel there to see if it is true.
On arrival everything seems to be as reported and their hostel is "to die for". There's plenty of mystery and suspense before it all gets a bit gory.
It's certainly enough to scare anyone thinking of backpacking in Eastern Europe.
Hostel – Part I-III Box Set [DVD]
4. Open Water (2003)
Setting: Caribbean Sea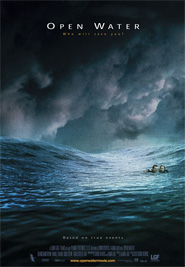 Enough to make you think twice about taking that Padi course in diving is Open Water.
It is based on a true story of two divers who surfaced after a dive only to find that their dive boat is no where to be found leaving them in shark infested Caribbean waters.
The couple are left drifting in the water facing jelly fish, dehydration, sharks and arguements between themselves.
For some unknown reason someone also thought it would be a great idea to make "Open Water 2", how many times can you make a movie about the same thing? Oh yeah, "Jaws" springs to mind.
Open Water [DVD]
"Drugs Guns Music Love"
Setting:Slums of Rio de Janeiro
City of God is enough to make you extremely wary of a trip to Rio de Janeiro.
Set in the city slums of Rio (favelas) this is a ultra violent film with a great plot to back it up. It follows the struggle of two boys growing up in the slums, one becomes a drug dealer and the other is desperate to find a way out.
City Of God/City Of Men [DVD]
There are quite a few travel movies around and most of them are based on scary things happening.
Playing on the fear of strange places and the unknown are a recipe for a great horror movie.
What are your favourite or least favourite travel related movies?