I'm Paul, I travel a lot and write about it right here on TravMonkey.com. Firstly, a huge thank you for visiting and reading the blog!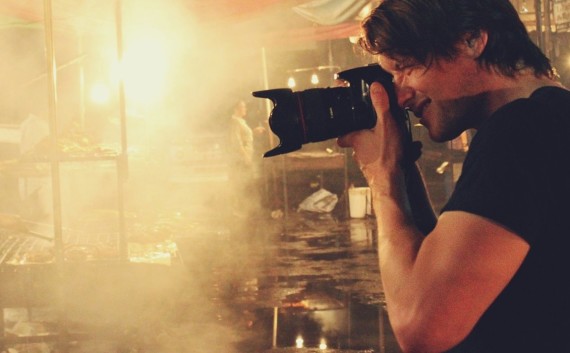 The focus of my blog is to bring you adventurous travels, from solo road trips, weekend breaks, exploring cities to suffering from culture shock from a far flung destinations.
I'm currently based in London, so you'll often see me posting photos or tweeting from the bars, pubs, markets, parks and landmarks. You can check out my Instagram right here!
It all started out as an experiment back in 2006 to see if anyone would read my travel advice and tips whilst traveling around the world. All these years later and I'm still writing, taking photos and even made it onto YouTube!
Two Years of Travel
Flashback to 2006! At the age of 26 I quit my job as a web developer, packed my bags and booked a one way ticket to Beijing, China. My Journey took me on a winding adventure across Asia, Australasia and South America and spanned two years of my life. Whilst in Australia I launched TravMonkey.com as a place for all the helpful information I'd gathered before I'd set off on my own trip. The website was just an experiment to see who was out there and if anyone would comment and engage about travel online.
Back in the big smoke
Landing back in grey drizzly London in 2008, I soon realised that blogging had evolved and there were more people taking it seriously and professionally. Whilst I've always made money from my blog, going full-time whilst living in London is a huge challenge.
I took a job as a web developer that turned into being an Global SEO Manager but at the back of my mind I always had that craving for more flexibility and more time for travel. Whilst based in London I've spent all the time I could get hold of travelling to interesting destinations (including Japan, Fiji, Australia, Malaysia and much of Europe), making the most of bank holidays and annual leave… that is, until 2017.
Leaving The Nine till Five For Good
In 2017, at the age of 37 I quit my nine till five day job and left my career behind again and went full-time as a blogger (plus working on Traverse) whilst having some technical web skills to fall back on in an emergency.
My future plans are to spend 2018 remote working and learning to surf in Portugal and of course blogging about it and proving you can change your lifestyle even in your 30's.
You can also get hold of me on Twitter… so do come and say "hello"! 😊
Cameras & Smart Phone
For my photos and video I mainly use my Canon EOS 5D Mark III and currently with my a 35mm lens, it's a superb camera in low light and offers cinematic video quality. I also occasionally use my Sony RX100 M2 point and shot for video and shots in situations where it's easier not to lug around my DSLR!
I'm also currently carrying an iPhone 6 for Instagram, tweeting, Facebook, Google + etc.
HOW DOES YOUR BLOG MAKE MONEY?
– I take paid trips to areas that I have a particular interest in and that I feel are a good fit for TravMonkey. When I do write about these trips I always disclose it clearly in the post.
– If I am working with a brand then you'll find an obvious reference that the post was sponsored or supported by a particular brand. I work with brands that I personally love and think are aligned with TravMonkey.
– I fund a lot my blogs hosting fees, development etc via the occasional affiliate link on some of my articles. These pay a small percentage when someone buys something after clicking the link. These links are always for products that I love and use.
– I have always tried to keep TravMonkey as ad-free as possible so it's extremely unlikely that you'll ever find display advertisements on the site.
PR/TRAVEL COVERAGE
If you are looking for press trip coverage or want to get in touch, email TravMonkey at editor@TravMonkey.com, or feel free to leave a comment on the website. I do not take guest posts.
Email: editor@TravMonkey.com