I hadn't been snowboarding for a couple of years so I was determined that another year wouldn't pass without getting back up to speed. Two years previously I'd spent a week in Chamonix snowboarding and creating content for Expedia.
Determined to make the most of the full ski pass we spent most of the week snowboarding and although it was the perfect opportunity to improve my skills, it left my feet and ankles in a pretty sorry state.
This time around we had 2 days on slopes in the Catalonian Pyrenees to find our snowboarding feet. I wasn't that aware of the skiing in Catalunya which made it quite appealing, my thinking being that perhaps the slopes weren't as busy as the M25 in rush hour like many of the French skiing resorts.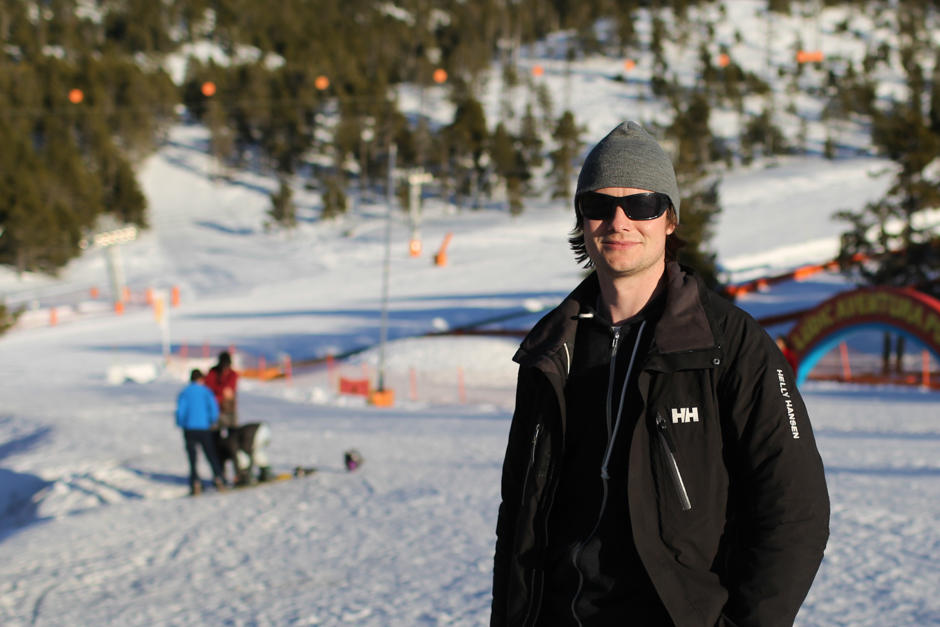 I must admit I felt a mixture of trepidation and excitement, when you haven't been for a while it's hard to know just how easy it'll be or if you'll spend most of the day sat on your backside in the snow or stumbling with flailing arms off various chair lifts.
Quiet, Peaceful Pistes
We were up quite early at Boí Taüll Ski resort but were quite amazed to find ourselves the only people heading up on the ski lift and not a single skier/snowboarder in sight on the slopes. It makes it so much easier when you're trying to get off a ski lift with a snowboard when there's no group of skiers waiting at the top for you to crash into them!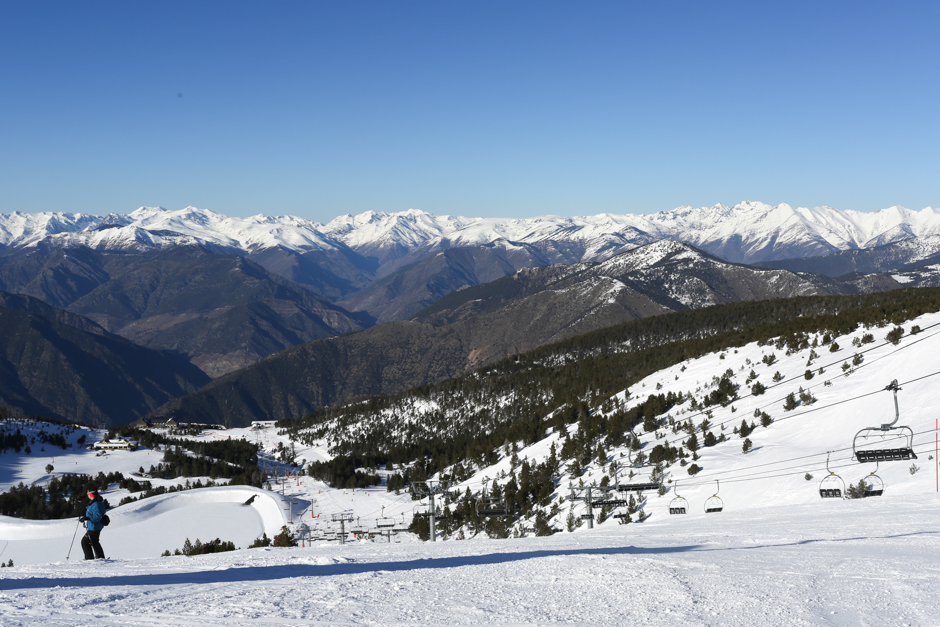 Getting Back on the Snowboard
It can feel a bit strange to strap you feet onto a snowboard, your natural reaction is to try and move your feet independently from the board, like skateboarding. This meant I fell pretty much flat on my face in the snow straight away, it left me thinking it'd be a long and painful two days of snowboarding ahead.
I pulled myself up off the ground and back onto the board, pointed it's nose down the slope and put my weight on my front foot. After the initial shaky start I found myself carving nice turns all the way down the piste, I was surprised that not only had I remember how to snowboard but I'd actually improved.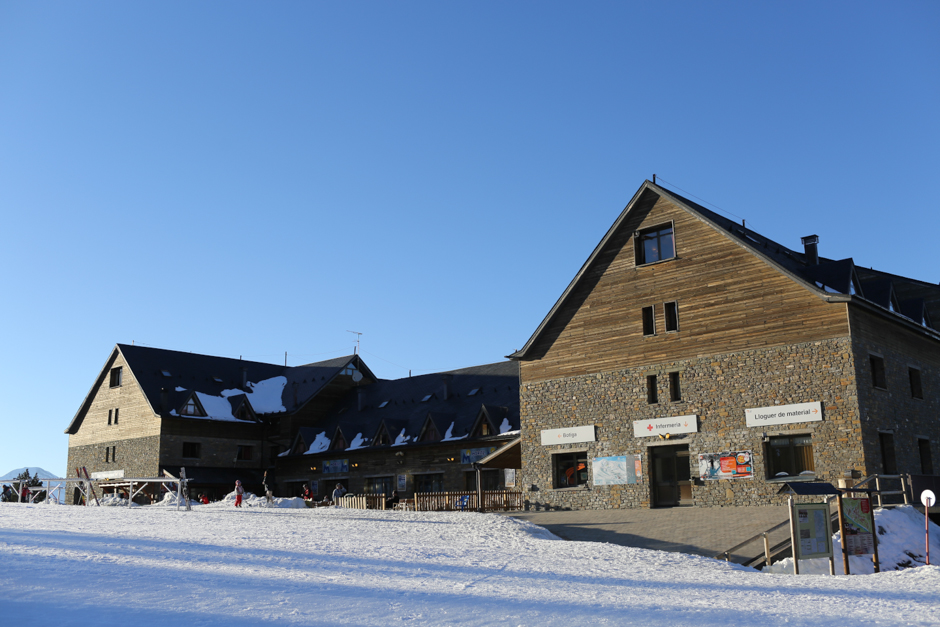 What makes Boí Taüll a perfect skiing resort for getting back into snowboarding is just how deserted the piste is. No traffic, no queues, just a peaceful day on the slopes. Although the resort isn't huge it has some excellent runs for experts and mixed level skiers. You can get to the resort from Toulouse or Pau airports (~1.5 hours drive) or Barcelona (3 hours drive).
Port Ainé Ski Resort
For day 2 of snowboarding we checked into Port Ainé Hotel at the foot of the Port Ainé Ski Resort. An ideal location to ski/snowboard down the piste and practically into your hotel room. The resort was noticeably busier than the family orientated Boí Taüll which meant a 2 minute queue for the main ski lift up to the top. Compared to many European ski resorts the ski lift queues were tiny and the traffic on the slopes hardly noticeable.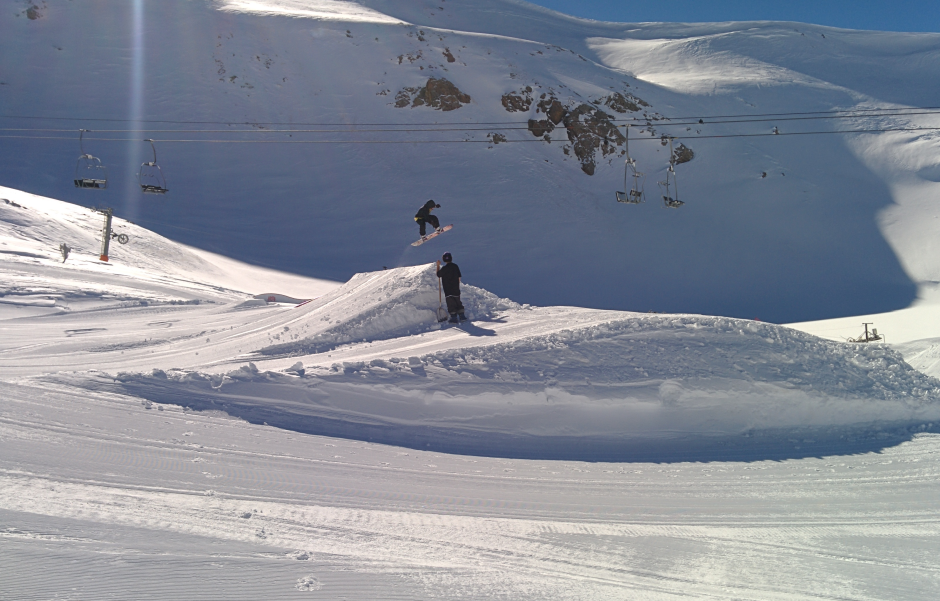 Get The Right Snowboarding Boots
It was either sore ankles, tiredness or the snowboarding boots I had for the second day but I seemed to be making many more mistakes than on the first day. I had trouble making sure my boots were tight enough so that my heels didn't come of the ground too much when turning, they were the old lace type boots rather than the twisting wheel mechanism (that I had on day 1). It has left me wondering whether it'd be worth investing in a pair of boots of my own, but it's hard to justify unless your certain you'll go every year.
Snowparks
Both Boí Taüll and Port Ainé resorts have snowparks for those adventurous skiers and snowboarders. We wandered over the jumps on foot at Boí Taüll to get a good idea of just how big (and dangerous) they are. Although my snowboarding is pretty good these days, I wasn't quite up for testing the jumps at the snowpark. Thankfully, some of the ski workers were taking a break from their duties to get some practice in, we watch accompanied by some fitting music pumping out of the hut at the bottom of the run.
Boí Taüll proved to be a great resort for getting back into snowboarding, quiet pistes, no ski lift queues, great snow and beautiful scenery plus a well manicured snow park. Although Port Ainé was busier it didn't feel crowded at all. The resort features some superb red runs and has some of the best snow in the Pyrenees. Both resorts are suitable for snowboarders and skiers of all levels.
So, if you've never thought about going to Catalunya for a ski/snowboard trip, maybe now's the time, you may find you have the piste to yourself.
This post was in partnership with Catalunya, TravMonkey.com maintains full editorial control of the content published on this site.