Travel quotes can provide great motivation for travelers. Great quotes can enlighten, entertain and often inspire.
If you are preparing or if you are in the midst of travel, quotes can remind you of your own reasons for leaving everything behind. Some may make you cringe, laugh or even disagree but we hope they'll entertain.
Here are some of our favourite inspirational travel quotes:
25. The whole object of travel is not to set foot on foreign land; it is at last to set foot on one's own country as a foreign land. ~ G. K. Chesterton
24. A good traveler has no fixed plans, and is not intent on arriving. ~Lao Tzu
23. Wandering re-establishes the original harmony which once existed between man and the universe. ~Anatole France
22. To travel is to discover that everyone is wrong about other countries. ~Aldous Huxley
21. The world is a book, and those who do not travel, read only a page. ~ Saint Augustine
20. The traveler sees what he sees, the tourist sees what he has come to see. ~ Gilbert K. Chesterton
19. If you reject the food, ignore the customs, fear the religion, and avoid the people, you might better stay home. ~ James Michener
18. If you wish to travel far and fast, travel light. Take off all your envies, jealousies, unforgiveness, selfishness, and fears. ~ Glenn Clark
17. A traveler am I and a navigator, and every day I discover a new region within my soul. ~ Kahlil Gibran
16. Twenty years from now you will be more disappointed by the things you didn't do than by the ones you did. So throw off the bowlines, sail away from the safe harbor. Catch the trade winds in your sails. Explore. Dream. ~ Mark Twain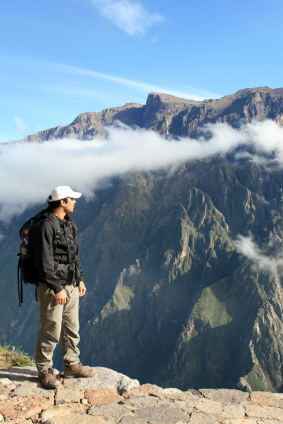 15. I hate having my life disrupted by routine. ~ Caskie Stinnett

14. Certainly, travel is more than the seeing of sights; it is a change that goes on, deep and permanent, in the ideas of living. ~ Miriam Beard

13. A wise traveler never despises his own country. ~ William Hazlitt

12. Those who know nothing of foreign languages know nothing of their own. ~ Johann Wolfgang von Goethe

11. Experience, travel – these are as education in themselves ~ Euripides

10. Like all great travellers, I have seen more than I remember, and remember more than I have seen. ~ Benjamin Disraeli

9. When preparing to travel, lay out all your clothes and all your money. Then take half the clothes and twice the money. ~ Susan Heller

8. Though we travel the world over to find the beautiful, we must carry it with us or we find it not. ~ Ralph Waldo Emerson

7. It is good to have an end to journey toward, but it is the journey that matters in the end. ~ Ursula K. LeGuin

6. I travel not to go anywhere, but to go. I travel for travel's sake. The great affair is to move. ~ Robert Louis Stevenson

5. Travel is fatal to prejudice, bigotry, and narrow-mindedness. ~ Mark Twain

4. He who would travel happily must travel light. ~ Antoine de Saint-Exupery

3. When you travel, remember that a foreign country is not designed to make you comfortable. It is designed to make its own people comfortable. ~ Clifton Fadiman

2. I have found out that there ain't no surer way to find out whether you like people or hate them than to travel with them. ~ Mark Twain

1. No one realizes how beautiful it is to travel until he comes home and rests his head on his old, familiar pillow. ~ Lin Yutang




Do you have any favourite travel quotes or sayings? Let us know by leaving a comment.


Like this article? Subscribe to our newsletter.