Before setting off around the world you might be pondering what items to pack for your  ambitious journey. You maybe thinking of hiking boots. If you are intending to travel light then choosing the right footwear is an important decision.
Personally I preferred not to take dedicated hiking boots on my travels although I would be doing plenty of hiking.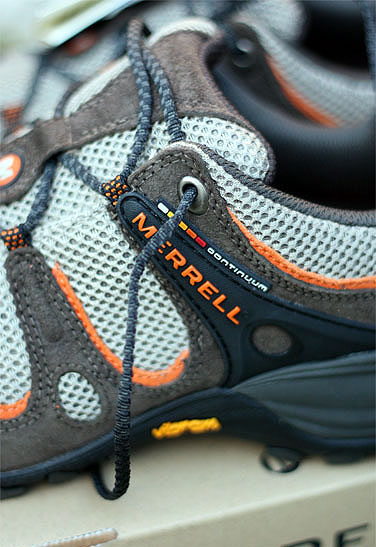 I made this decision because taking hiking boots plus other items of footwear who have been to much to carry considering I like to travel as light as possible.
My solution came in the form of trekking trainers. These trainers were fit for trekking but also great for wandering around big cities, so no hiking boots required.
If you are going travelling for an extended period of time I recommend considering a pair of these versatile trainers.
For my own upcoming trip to Australia, Fiji and Japan I have been supplied with a great pair of Merrell Chameleon's. Perfect for exploring the city, trekking the jungle or hiking a mountain.
These walking shoes were supplied by fitnessfootwear who also supply a wide range of outdoor shoes including my own personal preference, Merrell.

Merrell Chameleon Outdoor Shoe
Reviewed by TravMonkey on
31 Jan 2010.

Rating: 7.5 out of 10