Menorca is well known for being the mellow, relaxed and more low-key resident of the Balearic Islands, but just because it's more laid back doesn't mean there isn't plenty of adventure to be had.
Actually, it's quite the opposite. There are plenty of adventurous things to do in Menorca and I've just scratched the surface to show you just what's on offer.
If you're not really a lying on the beach type of person then you'll be pleased to know that it's not just all about sun, sea and sand in Menorca. The Cami de Cavalls offers a coastal path stretching 186km long around the island that's perfect for hiking, walking, horse riding and exploring. For the hardcore, the route hosts the Trail Menorca Camí de Cavalls a ultramarathon every year. Although there's plenty to keep you busy on dry land it's unsurprising that there's plenty to keep the adventurous busy on the water too.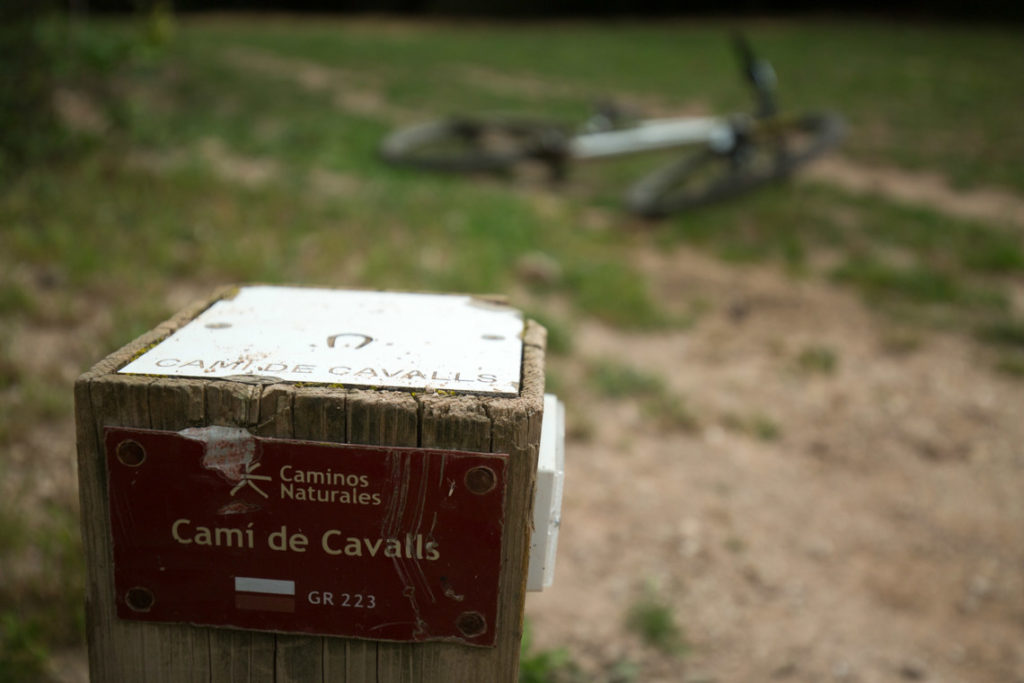 Unlike its larger neighbour Majorca, Menorca hasn't seen the same scale of development. Although there are plenty of hotels and resorts dotted around the island, most of the islands natural coastline is unspoilt. It's here where if you explore a little further, you can find yourself surrounded by nature. As many of the best beaches and quaint little coves are only accessible via the Cami de Cavall or by sea, getting a little active means you'll be discovering the best of Menorca at the same time.
"…most of the islands natural coastline is unspoilt"
Mountain Biking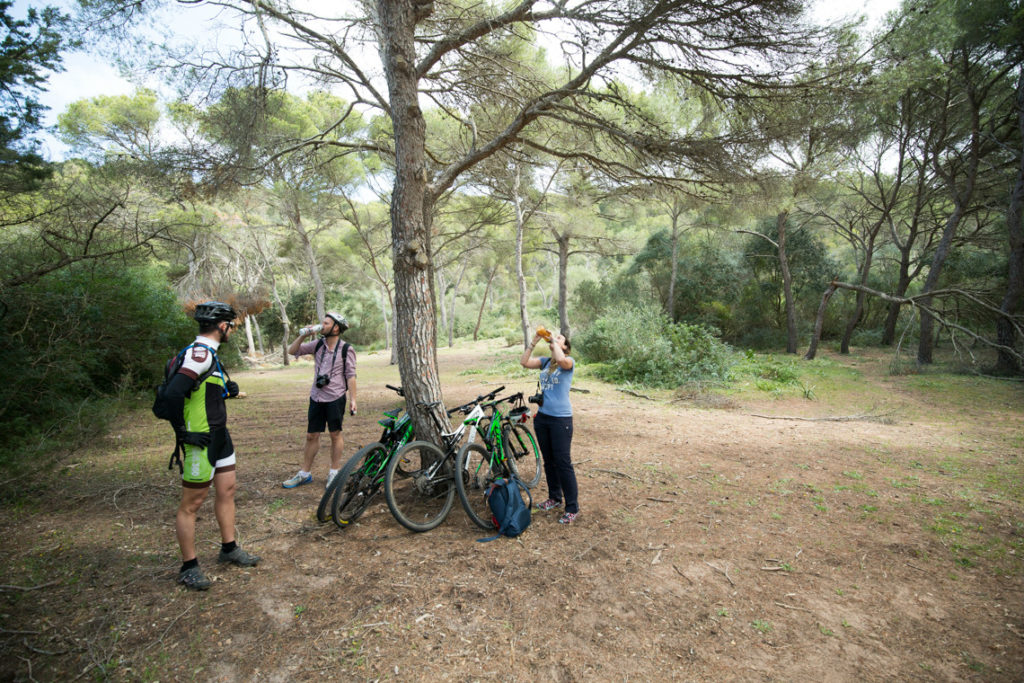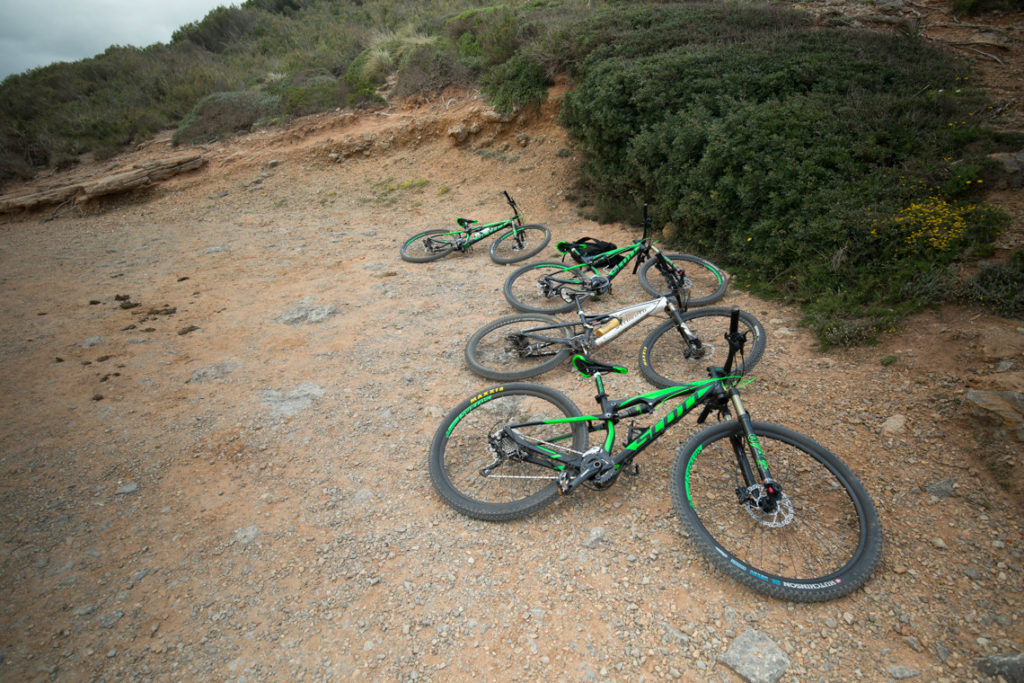 The Cami de Cavall offers challenging terrain for mountain bikers and whilst I can ride a bit, I'm no mountain biking expert. The trail has steep rocky sections and some tight turns. It'd be a great place for experienced mountain bikers to ride.
We took a guided ride with Cami de Cavalls 360 who organise everything from mountain biking trips and trekking to trail running. Having cycled out on a path splitting lush green meadows and poppy fields, down rocky paths in the shade of the trees, we dismounted and clambered over sand dunes down onto a deserted beach.
Mountain Biking with: Cami de Cavalls 360
Scuba Diving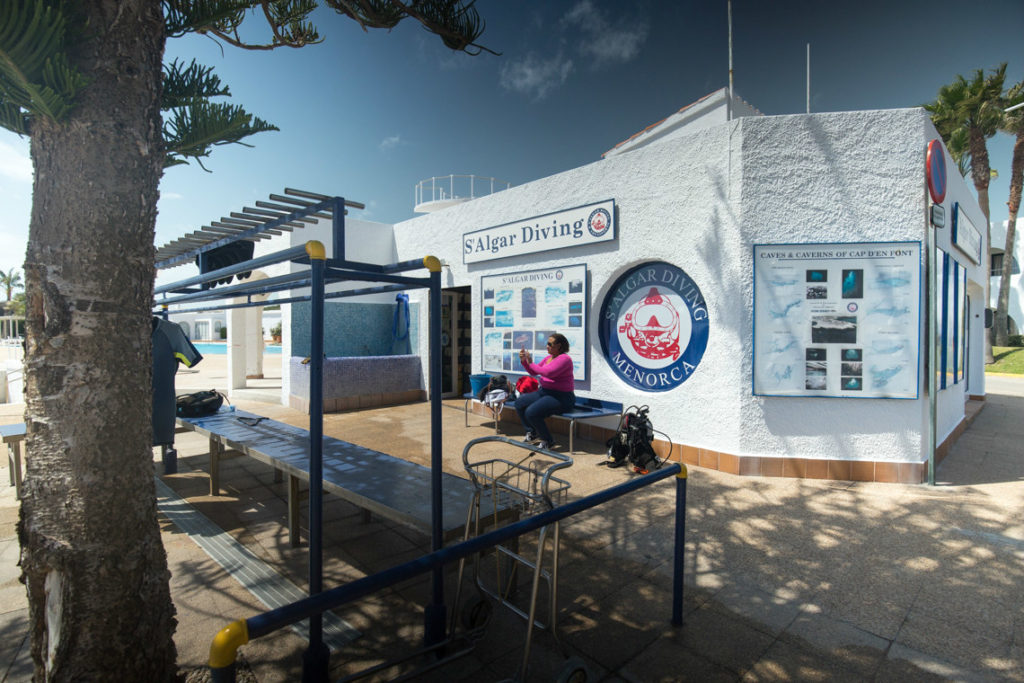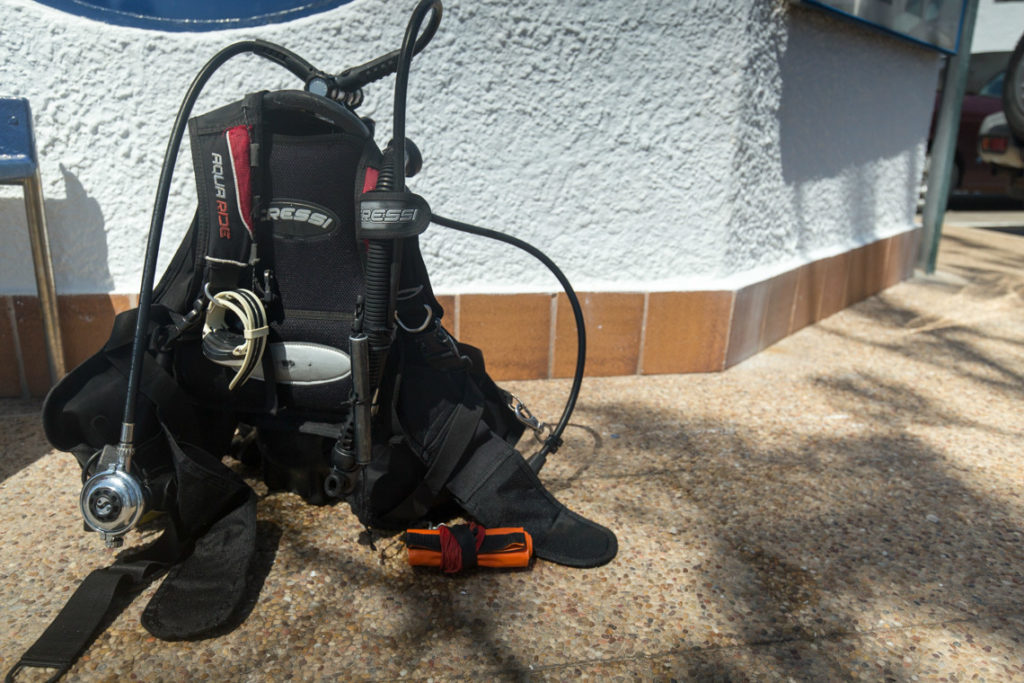 With so many beaches, coves and caves, the coast of Menorca is the perfect place to explore underwater.
I hadn't been scuba diving for about 10 years when I first gained my Advanced PADI Diver certificate, so I was keen to get a bit of a refresher and to build up my confidence a little. Scuba diving isn't the most natural thing in the world for most people so there were a few nerves as we arrived at the S'algar Diving shop. We were greeted with smiling faces and friendly reassuring words from the owners of the shop before getting kitted out in wet suits, gloves and boots. It was a useful reintroduction to all the scuba equipment again although it didn't really totally banish the nerves.
With all our gear we hopped in a van and headed to a small secluded cove where we were due to run through the basics as an introductory dive for the less experienced in our group. Once down ten metres underwater the current was so strong that I clung onto a piece of rope that was anchored to the bottom. It soon became clear that the conditions on this day weren't great for beginners to get there first taste of scuba diving. For me, I was pleased just to run through the equipment, get underwater and test out breathing through a regulator again. I also managed to clear my mask several times. Even though it was a short lesson, it was enough to give me the confidence to try diving again on another occasion. Who knows, maybe back in Menorca.
The staff at S'algar Diving were really helpful and welcoming, they did a great job. We were just unfortunate that on that particular day the conditions weren't good. We were told that if we were staying longer it was likely the conditions the next day would be far better.
Diving with: S'algar Diving
Trekking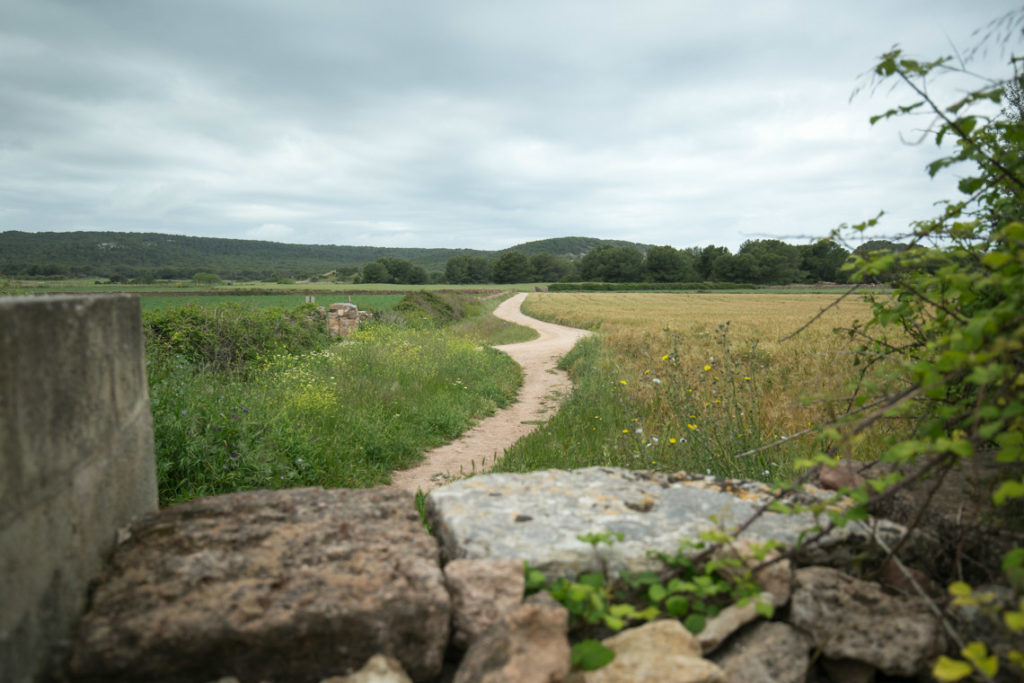 For something a little more leisurely, then there's plenty of trekking in Menorca. The Cami de Cavalls has routes for all abilities, for the adventurous you can even trek the whole island over the course of a week or two. The 186km route is divided up into 20 separate stages, each a day long walk out and back. Individual routes can also be tackled separately or used just for a short walk.
Trekking with Cami de Cavalls 360
Horse Riding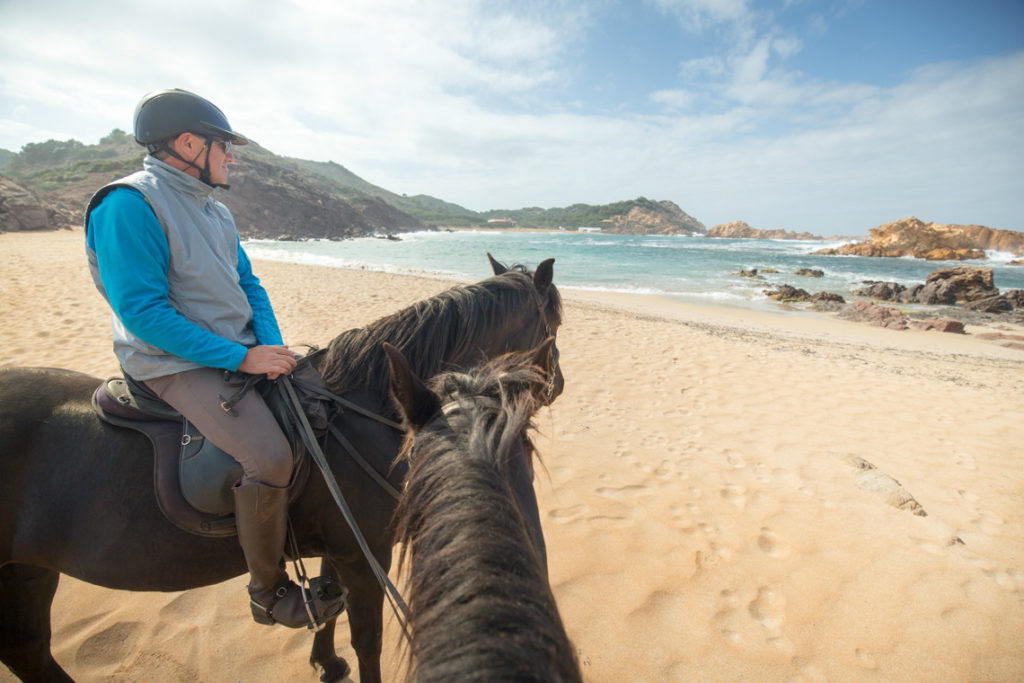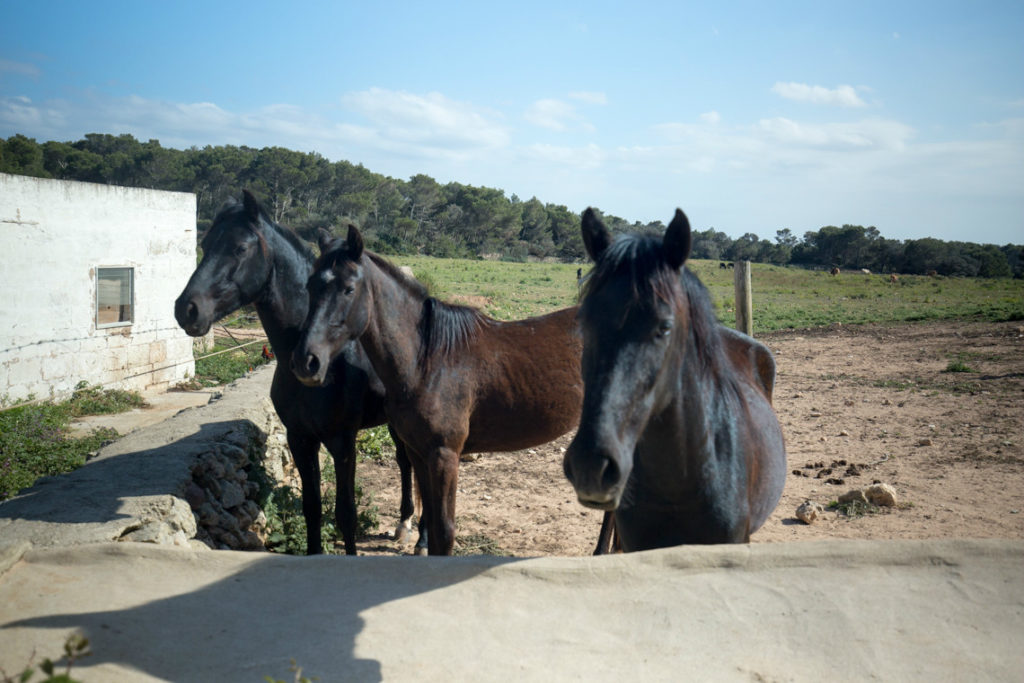 If you fancy something a little more adventurous, then you can't go far wrong with trekking the Cami de Cavalls on horseback. I've been horse riding in Menorca three times and everytime it was a memorable experience. Even if you're a bit of a beginner, the organisers of these treks will pair you with the most suitable horse for your level. There's also a huge range of treks that you can do as the Cami de Cavalls opens up a range of possibilities, from a half day trek to anything up to a full two weeks of navigating the whole island. It's a great way to discover those hidden beaches and panoramic cliff edge views around the island.
Horse riding in Menorca: See my article on where to go horse riding in Menorca
Kayaking
If you're looking to get out on the water then paddling your way around the coast in a kayak is not only great exercise but also one of the few ways to explore some of the coastal caves. Last year we took a guided kayak tour starting in Cala Galdana and heading around the coast to the east. With head torches on, the tour took us deep into a dark cave known as "Dragons Cave". Its name comes from the loud bass like rumbling sound that's produced from the water level rising a hitting against the caves walls. After emerging from the darkness we paddled into an aqua blue coloured cove where there wasn't a single boat, swimmer or sun bather in sight.
The kayak tours also include snorkelling so you can explore underwater before kayaking back to Cala Galdana. Kayak tours usually last around 3 hours and cost 40 Euros.
Kayaking in Menorca: Artiem Audax Sport & Nature
Sailing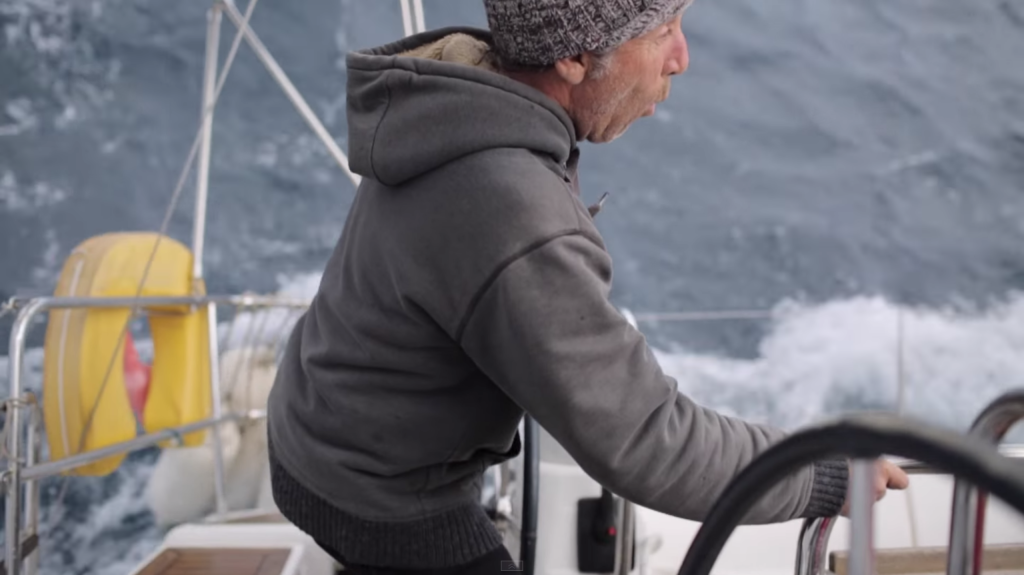 One the best ways to see Menorca is by sailing around parts of it. We took a sailing trip out from the port of Mahon around the coastline to the north. It was a hands on experience and we all took turns helping our captain sail the boat, taking down the sail, steering and dropping the anchor. We reached a small bay where we stopped for lunch, although the weather wasn't warm enough to jump in the sea as it was out of season. I'd definitely be looking to take a boat out in the summer to enjoy the coastline and jump into the aqua coloured waters.
Sailing in Menorca: Take a look at my article on sailing in Menorca
There are plenty of adventurous things to do in Menora for those looking to get a little active. The island has plenty of stunning beaches but to reach some of the best you'll have to hit the Cami de Cavalls, so it makes sense to combine an activity like hiking, horse riding or mountain biking to find them. Alternatively, you can hit the water in a kayak or boat to discover the best of the island.
Where to stay
Artiem Audax – Adult only 4 star hotel right next to Cala Galdana, it also has a spa with outdoor pool.
Artiem Carlos III – Adult only colourful 4 star hotel overlooking the water of Cales Fonts Bay, well placed for exploring by sea and by car.
Disclosure – I travelled to Menorca as part of the #MustSeeMenorca project managed by iambassador and in association with the Spain and Menorca Tourism Boards. TravMonkey maintains full editorial control of the content published on this site.