"Heeeeeeeere Queenie! Heere Girl!"
The marshmallow, thrown from the hand of our tour guide, landed in the water with a plop and bobbed up and down a few times.
At first, we couldn't see anything moving in the thick patches of weeds and algae. Then, what looked like a bumpy dark log started to glide towards it. The "log" opened its jaws to reveal rows of white teeth as it snapped up the floating marshmallow. The prehistoric eyes flicked from side to side, watching our boat float slowly by.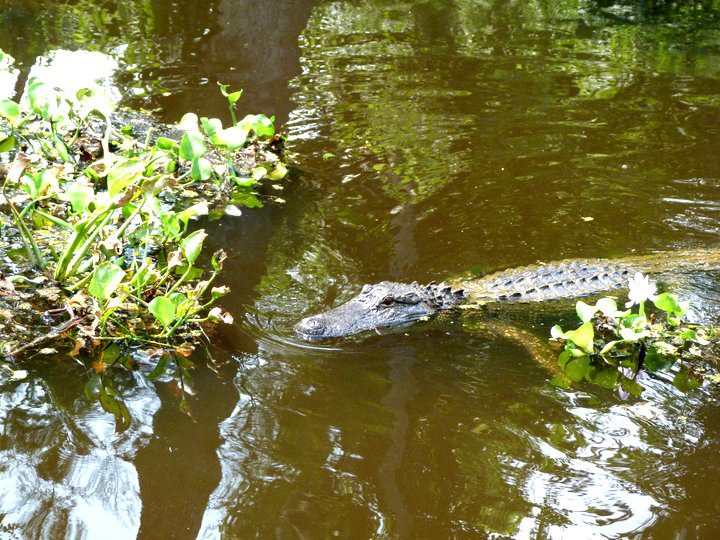 It was a hot and muggy day in Louisiana and we were exploring a swamp just outside of New Orleans on a guided boat tour. We had already fallen in love with the city of New Orleans and all of its spicy food, jazz music and history, but the swamp was a whole other world. Tiny lizards climbed the trees, changing color from vivid green to muddy brown as soon as you looked at them and ominous vines hung low over the water.
Our Cajun tour guide had been born and raised in the swamp and although he lacked a formal education, he knew every characteristic and habit of every creature that lived in those waterways. When he whistled and called for his "girls", the alligators swam to the boat with the eagerness of a pack of well-trained dogs. He whipped them marshmallows left and right and they snapped them up like a scaly game of Hungry Hungry Hippos. He even dangled pieces of raw chicken over the edge of the boat as scaly beasts as long as surfboards breached the surface of the water to snap them up in their jaws.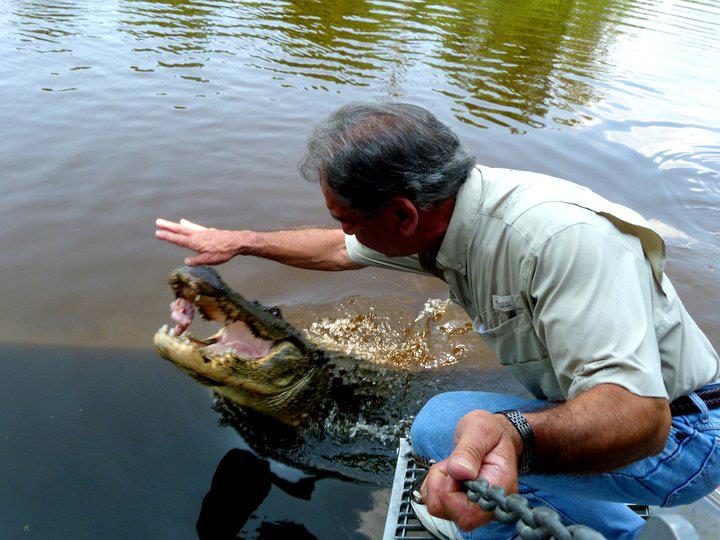 The tour also took us past a tiny abandoned cemetery, nearly destroyed by weather and time. It is the final resting place of the last few people in a vibrant village of 300 people which was completely wiped from existence by the Great Storm of 1915. Some say the area was cursed and whether or not you believe it there is no denying the destructive power of Mother Nature in this part of the world.
Louisiana is sodden with swamps, marshlands and bayous which are filled with many different kinds of creatures, from alligators to raccoon to herons to bullfrogs to black bears. They are not only fascinating and mysterious, but they are also an incredibly important part of this region's natural ecosystem. The soggy swamps grow vegetation faster than a hormone-riddled teenage guy grows a five o' clock shadow and the thousands of pounds of greenery that springs from these wetlands help to control floods in the hopelessly damp climate of Louisiana. These swamp plants suck up millions of gallons of water every year.
The swamps also provide a hideaway from many animals species which are teetering on the knife-edge of extinction, such as the Louisiana black bear that survives the winters by living in the hollowed out cypress trees within the bayou. As well, the swamplands are crucial to the fishing industry, which is one of the state's largest natural resources.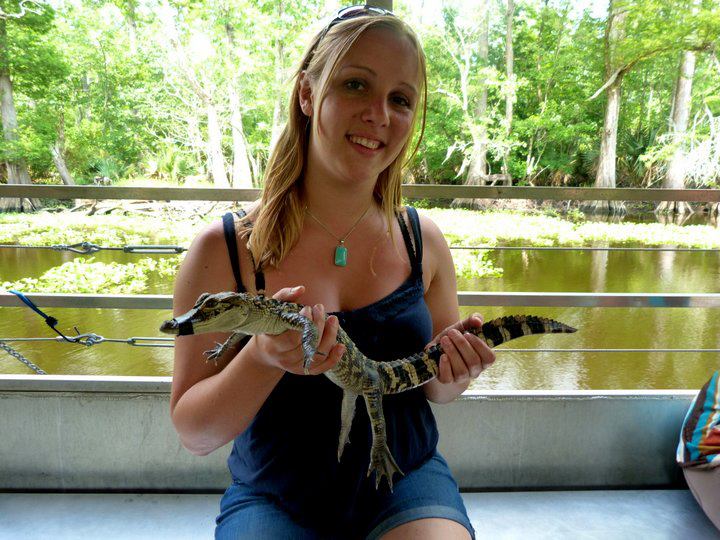 Along with having an environmental and economical significance, these still waters and lush forests thick with vines were also part of the feeling and atmosphere of our visit to New Orleans. As we drifted through the reeds, watched the gators slink through the water and felt the humid and sultry air fill our lungs we started to feel the real soul of this place getting under our skin.