My real interest in photography began on my first trip to travel the world. At the time I had packed a small pocket point and shoot digital camera. It was only after a couple of months traveling I became a little frustrated with the limitations of the camera. I really wanted an upgrade to something a little bit better.
Although I'm a great believer in traveling light, I sometimes have a dilemma.
Whether to take a point and shoot camera or a digital SLR camera traveling.
Point and Shoot Digital Camera
Advantages
Small and compact
Less expensive
Discreet, less likely to be a target of thieves
Doesn't take up much room
Great for nights out
Good for taking quick shots
Don't have to change lenses
Carry them more often due to the size
Disadvantages
Quality of shots
Lack of customisable options
Lack of add-ons, flashes, lenses
Battery life is often lower than that of an SLR
What you see on the screen isn't always how the photo turns out
Digital SLR Camera
Advantages
Has view-finder as standard
Batteries tend to last longer than point and shoot
More flexibility with add-ons such as flash units and lenses
More control over taking a photo
ISO range is larger
Depth of field – DSLR's can give you a great effect of having the foreground in focus and the background blurry
Higher quality of picture
Disadvantages
Takes up quite a lot of room
They tend to weigh more than a point and shoot camera
Less decret, more likely to be a target of theives
More expensive
Making sure the camera is safe due to expense and size
Less likely to be able to take it everywhere with you
Many digital SLR's do not have a live view on the LCD screen
After 4 months I upgraded slightly to a point and shoot super zoom camera, I found this great for taking photos of amazing sights such as the Temples of Angkor in Cambodia where the zoom came in useful. Although once I have made it back home I wish I had taken something a little more powerful like a digital SLR.
I own the following digital cameras:
Digital Camera Canon Digital Ixus 90 IS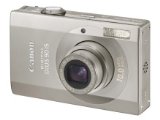 I bought this Canon point and shoot for every day usuage on the road and also to take out on nights out.
It's small, compact and easy to fit in your bag or pocket.
For it's size it takes some good quality shots.
Canon PowerShot SX20 IS Digital Camera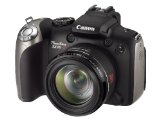 Whilst traveling I felt my point and shot camera wasn't really capturing the images at the quality I wanted. So I went for a bigger zoom and a few more megapixels.
Although the camera isn't pocket sized it was small enough to fit into a bag and with the extra zoom as well as a flexible LCD screen, it came in very handy whilst traveling.
Canon EOS 450D Digital SLR Camera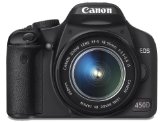 After my trip around the world I regretted not owning an DSLR.
Although it would have taken up much more space and would have been heavier to carry I think the benefits from having more control and the superior  quality of images would have made it worth taking.
On future world travels I'll be taking my point and shoot Digital Camera Canon Digital Ixus 90 IS for nights out and for everyday photos, but for sight seeing at some mind blowing temples or scenery I'll be packing my Canon EOS 450D Digital SLR.
Unfortunately my super zoom Canon PowerShot SX20 IS Digital Camera
will be left at home, but I find it a useful camera for anything in between, if I'm going out for the day somewhere special but need something smaller than the DLSR but slightly more powerful than my pocket point and shoot.
Whether you decide to take (or even buy) a point and shoot digital camera or a digital SLR camera will probably depend on how serious you are about capturing great shots of sights and scenery.
If you're not that interested in taking the perfect shot then take the point and shoot, but if you want to capture some amazing scenes on your travels I'd think about packing both your DLSR and the point and shoot.