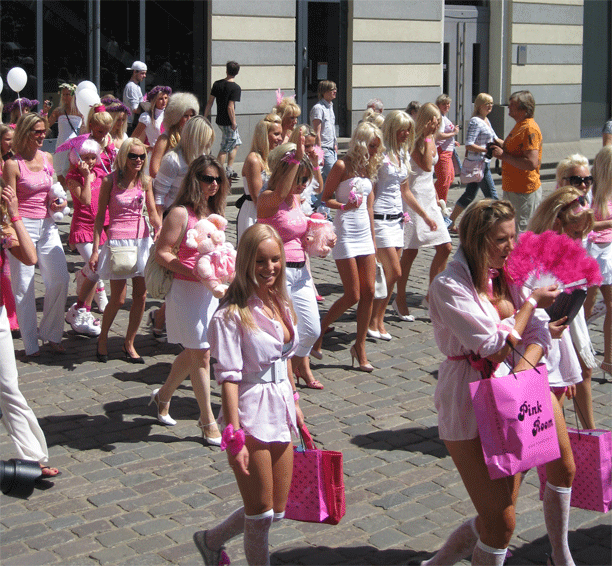 I happened to be in Latvia for a long weekend when I heard the news that a blonde parade was due on the Sunday. The idea behind the parade was to lift the spirits of the recession hit Latvians and perhaps boost the tourism.
Around 500 blonde female Latvians paraded through the streets of the capital Riga. Dressed mostly in pink or white the paraders waved and smiled proudly some even brought their lapdogs for the event.
The organisers of the event are hoping it will become an annual event and judging by people's response this could well be the case.