As a travel blogger we're sometimes accused of being massive holiday braggers on social media, sharing sunsets, beers, cocktails, beautiful beaches, mountain tops and stunning historical buildings. For us it's just part of being a travel blogger, trying to inspire and to show people just what we're experiencing wherever we are in the world.
Just today, I've cancelled my existing mobile phone contract as it really wasn't working for me. I've been finding myself picking up extra data charges and on occasions, a large bill for daring to use some data abroad. As a travel blogger you're constantly hunting for a good wifi connection because you don't dare use your data roaming without the fear of facing that big bill once you return to the UK.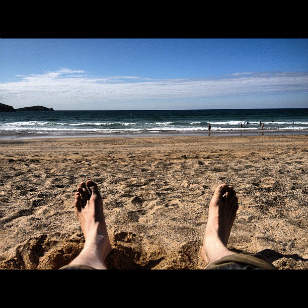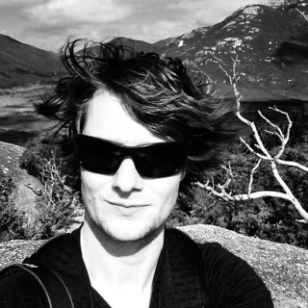 Above: A few of my own braggie attempts on my travels.
Being in quite a flexible position (not actually having a mobile contract right now) it'll be a great opportunity to test out Three's Feel At Home tariff whilst traveling. Available on Pay Monthly or Pay As You Go, Feel At Home lets you use your UK minutes and data allowances just like you would if you were in the UK. The list of destination countries where Feel At Home applies is growing rapidly and currently includes Indonesia, Hong Kong, USA, Sweden, Australia amongst many others.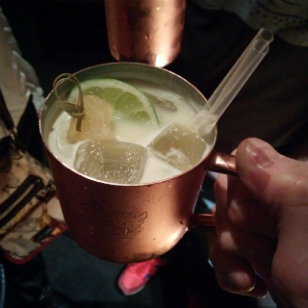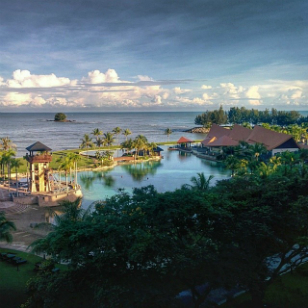 Above: Check out my cocktail or my beautiful room with a view!
I'm looking forward to being able to land at an airport without panicking that my mobile data roaming is switched on and that I've incurred charges without actually looking at my phone. I'm hoping that it'll give me even more freedom to upload, share, tweet, facebook and check-in without being chained to the hotel or restaurant WiFi!
You Can Brag Your Way To A Holiday
I know I'm not the only one who brags a little whilst traveling (or even when I'm not), we all do it but this time it could bag you a holiday.
To celebrate the new found freedom of Feel At Home, Three are giving three ultimate holiday braggers the chance to win a trip with a friend to one of the Feel At Home destinations.
Starting Monday 9 June to Friday 27 June Three will be posting a braggie challenge on Facebook, Twitter, and Instagram. Each week has a theme, so get your selfies and sunset snaps ready:
Week 1 – Selfies
Week 2 – Landscapes, cityscapes, rooms with a view
Week 3 – Freestyle
How Do I Enter?
There are three ways to enter our #HolidayBraggie competiton:
Just head to their Facebook page and check out our latest post. We'll give you a link where you can upload your holiday braggie.
Tweet Three your best holiday braggie. Just make sure you include @ThreeUK and #HolidayBraggie in your entry.
Instagram Three your best holiday braggie. Again, just make sure you include @ThreeUK and #HolidayBraggie in your entry.
For full prize details and Ts and Cs, click here.
Being fully fledged and experienced holiday bragger I'll be lending a hand to Three by judging the entries every week. I'll be updating you on my favourites right here on TravMonkey. I'll also be off on my own holiday bragger mission to Indonesia where I'll be filling your stream with my own brags from Bali. Sorry!
I'm really looking forward to checking out all the entries this week, especially because this weeks theme is… "Selfies"!
Good luck!
This post was brought to you in partnership with Three. TravMonkey.com maintains full editorial control of the content published on this site.