It's well beyond my London midnight curfew but the locals wander the streets like it's the middle of the day, no coat, jumper or even an umbrella in sight.
With a miniture one Euro Mahou beer from Madrid in my hand we stroll to the next bar on the route, it doesn't feel all that late and there's a sense of nightlife that creeps round every street corner.
It's warm enough for just a t-shirt but also feels so alien to be out so late without constantly checking the time in case you miss the last tube train. It comes as a bit of a culture shock for an Englishman not to panic about getting drinks in at last orders or to double check whether the pub is still serving food. Madrid has a more relaxing culture that seems to make the days longer and more sociable.
The Spanish capital is all about eating, drinking and socialising, the city comes alive after dark even with an economic recession. It's so ingrained in the culture that even when people have less money to spend they'll still venture out onto the streets.
At first, it can be quite baffling to get your head around the long days, late nights to work out how locals sustain the lifestyle. That is until you realise that Madrid is dictated by a very different climate, especially in the summer months, it makes sense that you'd go out when it's cooler and the sun has gone down.
Unlike back home when most people would be propping up the bar, around 10pm is time to eat. If you're in Madrid your best option is to head for one of the markets.
TAPAS TIME
Madrid's newest market is an indoor street market apparently inspired by street food in New York, London and Hong Kong. It's a beautifully designed modern market spanning three storeys with open spaces to find a seat and eat with friends. It's perfectly situated in the trendy area of Malasaña, meaning you're not short on options after eating.
The ground floor level of San Ildefonso is quite unassuming with a collection of varying food stalls, but venture further inside on to the first floor and the space opens up into a bustling market. The market offers a range of superb food stalls including steak, Spanish cheese, seafood and portions of "tapas", head up to the second floor to reward your market exploration with a cocktail. San Ildefonso Market, although quite new, seems to be a very popular and trendy place to dine in Madrid.
That's the beauty of the lifestyle here, there's no huge urgency to rush to the next venue. You can leisurely eat dinner and move onto a bar or cerveceria without the thought of the looming last orders bell. Then if you're in the mood, you can move on to a club for a dance into the early hours.
ROOFTOP VIEWS
If you're looking for a view of the city whilst sampling cocktails or champagne (or Cava) it's worth heading up to the rooftop bar at ME Madrid Hotel called "the roof". It's certainly not the cheapest venue in the city (there is a cover charge) but it makes up for it with the view over Madrid. We decided to sample a glass of Cava on "the roof" whilst admiring the view.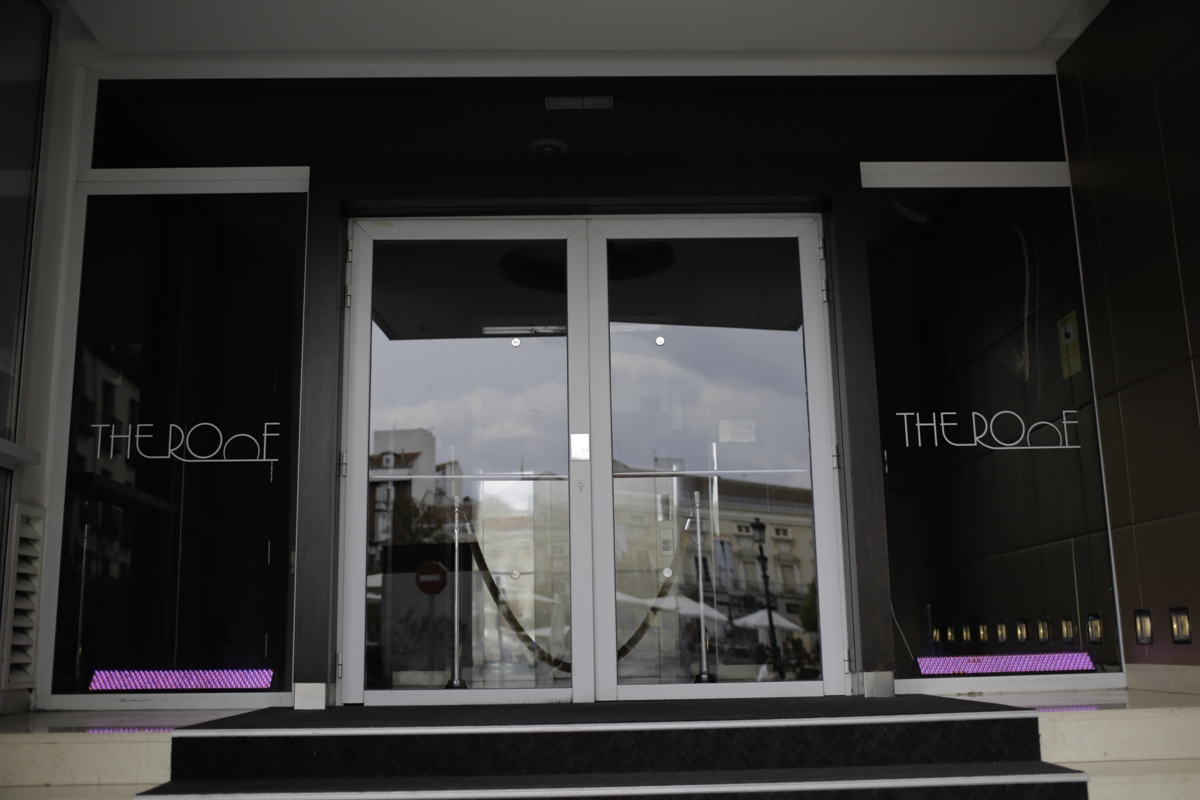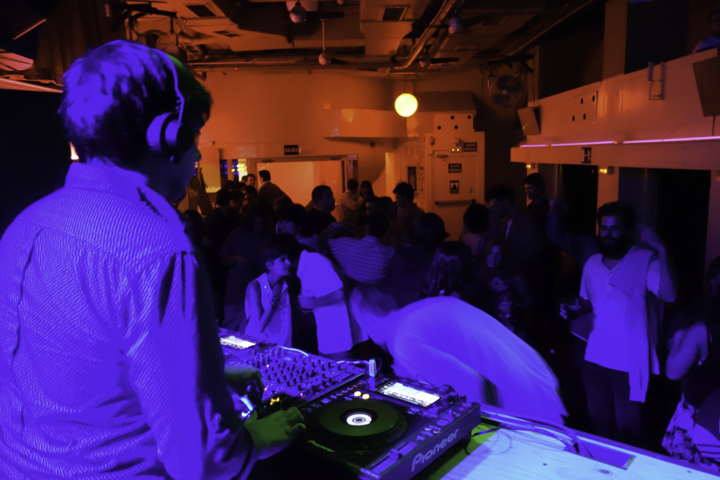 VUELVEN LOS JUEVES DE MADRID
Vuelven los Jueves or the "return of Thursday" is an inititive to encourage people to head out to some of Madrid's bars, clubs, restaurants and concert halls on a Thursday night. It's a night that's seen a bit of a dip in numbers in recent years for various reasons, including the recession but the powers that be in the capital are attempting to revive Thursday as a special culture and social evening of the week in Madrid.
If you know where to go, or have a local to guide you beyond the more obvious nightspots there's a spirit of creativity, new music and energy happening in Madrid on Thurdays.
LIMBO @ EL SOL
You'll find the bar staff in full dickie bows and clean white shirts serving you bottles of Estrella Galicia beer or large made up measures of spirits, whilst on the modest looking stage, talented dj's mix beats that you can't help but dance to. It's a night well worth seeking out.
In Madrid, your night out can very much depend on which neighbourhood, or 'barrios' you find yourself in, each with its own unique style. Most people will pick an area that aligns with their own tastes and hop from bar to bar before heading to a club in the area later on.
Whilst in Madrid I made it to a few bars that'd be high up on my list to spend more time in the next time I visit.
JAZZ CLUB… NICE
One look through the window at El Junco and you'll see some real improvised jazz coming from what seems like a crowd of people in a corner. Here you can grab an instrument and join in with the music. It seems like a place that organically comes alive given the right vibe and night of the week.
MADRID LANDMARK, MUSEO CHICOTE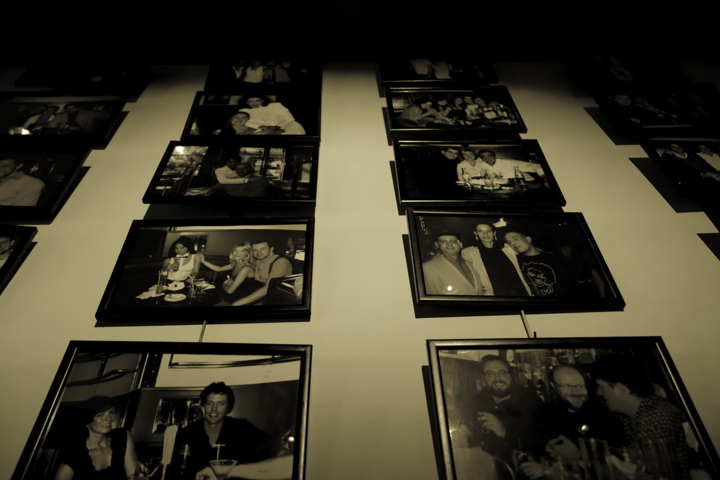 An iconic cocktail bar in Madrid, Museo Chicote sheltered the likes of Hemingway and international journalists from the ongoing civil war raging outside and although the 1930's art deco design remains, the cocktail menu has moved with the times.
Grace Kelly and Frank Sinatra have all passed through its doors and even today it's still a spot to find film stars and celebrities, it's very much a Madrid icon. Best visited after midnight, Museo Chicote has a relaxed vibe rather than a party atmosphere but does host some of the city's best DJs.
CARISMA (CÓMEME, BUENOS AIRES)
Limbo hosts varied DJ acts at El Sol on Thursday nights. We found Carisma from Buenos Aires delivering their energetic set, they're used to playing underground venues in Buenos Aires and Santiago in Chile.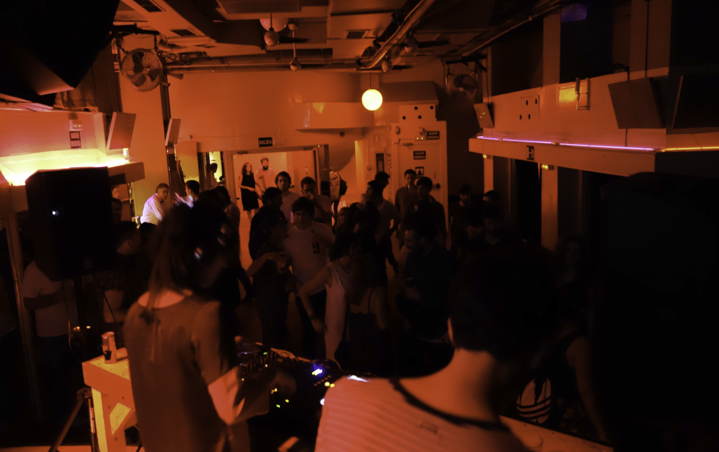 An unassuming entrance is always a good sign to me, no huge queue, no aggressive looking bouncers, just a street with people taking a break from dancing or just sat in a doorway chatting in a group.
REFRESHING THE SCENE
Limbo is a Thursday night at El Sol (Calle Jardines 3, Madrid) where locals come to get away from the more obvious mainstream club culture. With a fun, friendly and energetic crowd, Limbo is great place for a Thursday of expertly mixed electronic and dance music.
Don't expect it to be packed wall to wall, just like any up and coming underground night, Limbo seems to be building and potentially on the cusp of becoming something special. With its rather vintage bar staff in crisp white shirts and dickie bows, El Sol provides the perfect venue for dancing into the early hours with an intimate crowd.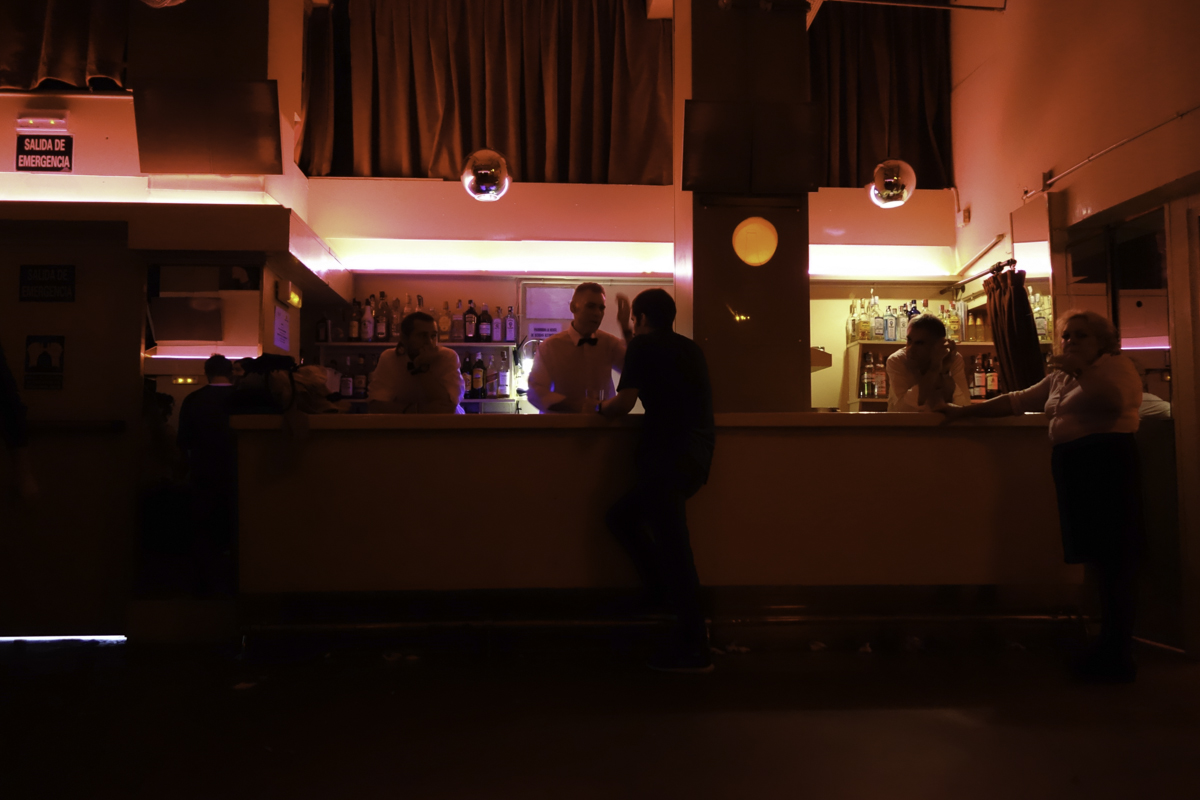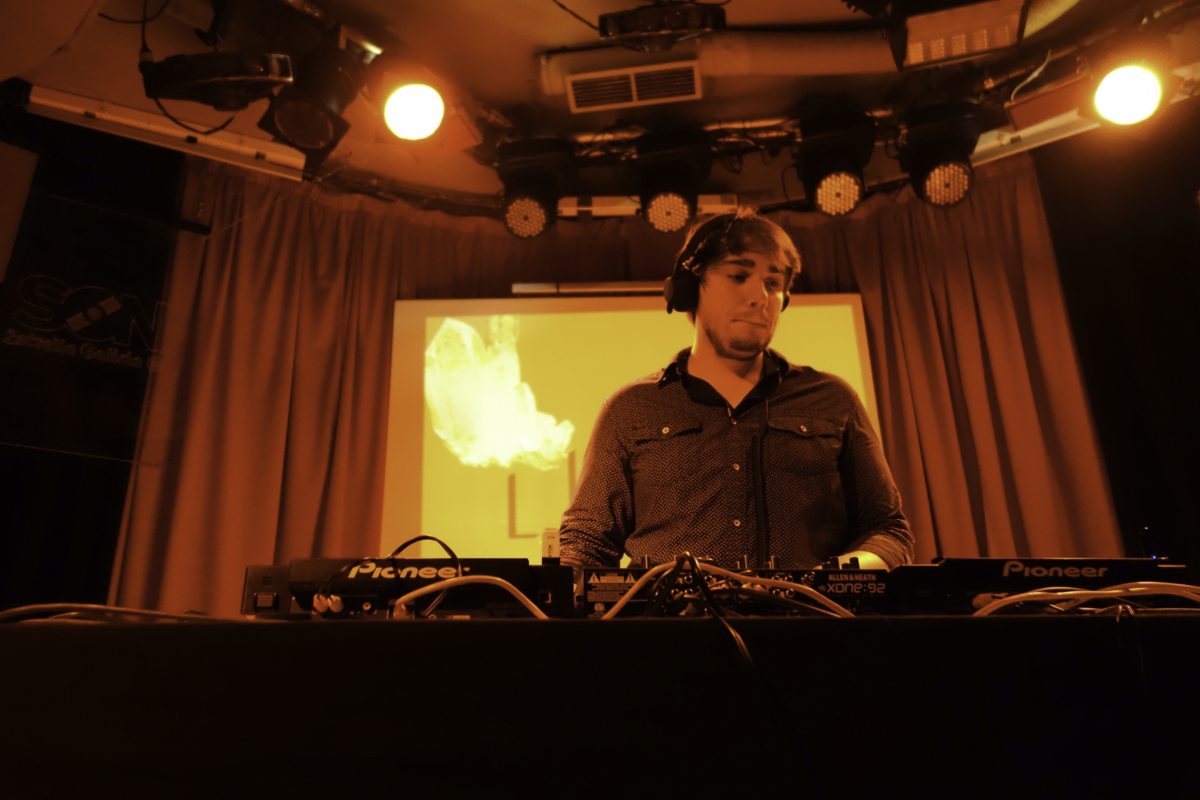 Meeting Juan, one of the organisers of Limbo, it was obvious just how much passion he had for what they are trying to create. Not only extremely knowledgable about the local Madrid music, bar and club scene, you could sense his passion for creating something that was out of the ordinary, authentic and grassroots.
Fuelled by a combination of Estrella Galicia, gin and tonics and a couple of unidentified birthday shots we danced in the very early hours… until the music stopped in fact, leaving us wanting more.
It's takes me a fair few beers before getting into the groove and I'd really only just got going. Eventually I staggered out onto the street, into a cab and back to my hotel just in time for the sun to start beaming through my curtains.
Days in Madrid are long, but the nights are even longer.
Pin It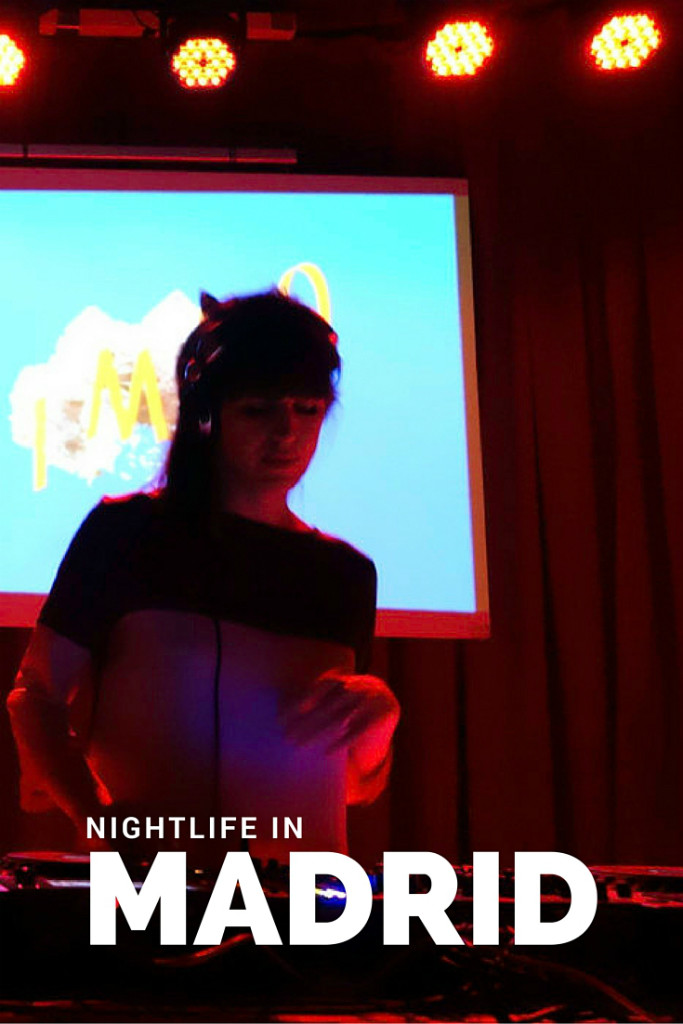 This post was brought to you as part of the #MustSeeMadrid blog trip, created and managed byiambassador and  in partnership with Spain Tourism. TravMonkey.com maintains full editorial control of the content published on this site.