Madrid's crazy lifestyle means that the daytime seems to stretch on forever. Long enough to fill it with boutique shops, design cafes, architecture, history and culture leaving the evenings free for exploring buzzing markets, eating tapas, socialising at cervecerias and dancing at one of the many nightspots.
After experiencing Madrid's Thursday evening nightlife well into the early hours, I was back on the street again, slightly bleary eyed and squinting from the sun. The morning would take us around the streets of the Chueca, Malasaña & Triball neighbourhoods to taste some local design, culture and food plus one of the coolest cafe/restaurant designs I've seen.
NH Alonso Martinez Hotel
Whilst in the Spanish capital I was staying at the NH Alonso Martinez hotel, situated in the Chamberí district of Madrid near Paseo de la Castellana and Colón Square and right next to the metro. The hotel proved specially handy for strolling to the street cafes and indepedant boutique shops in the Chueca neightbourhood.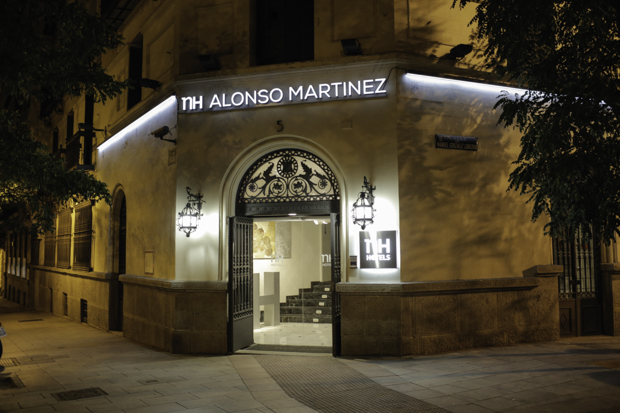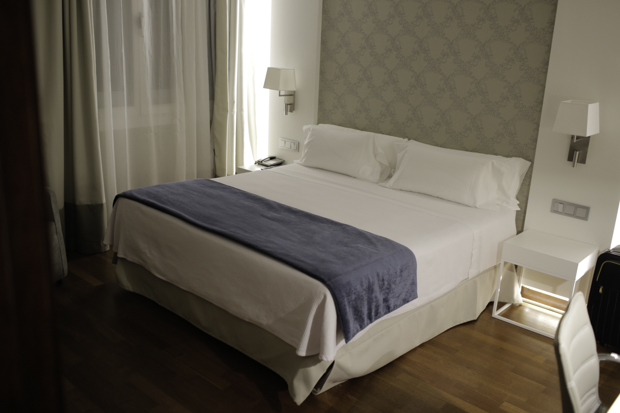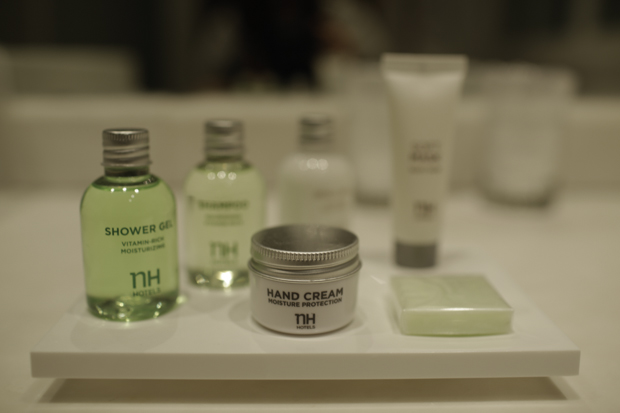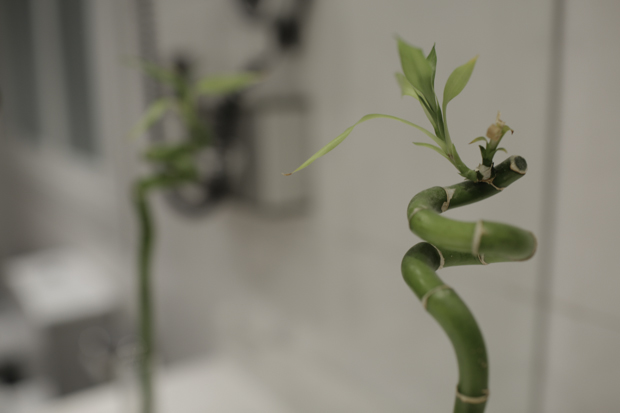 The Hidden Restaurant – Bosco de Lobos
Inside the headquarters of the Madrid architects association there's a quirky restaurant with it's very own city garden. If you hadn't guessed already, Bosco de Lobos is an Italian restaurant and "Bosco" is Italian for "Forest". It's a quiet space, away from the busy streets outside and tucked away with it's own greenery and sense of calm.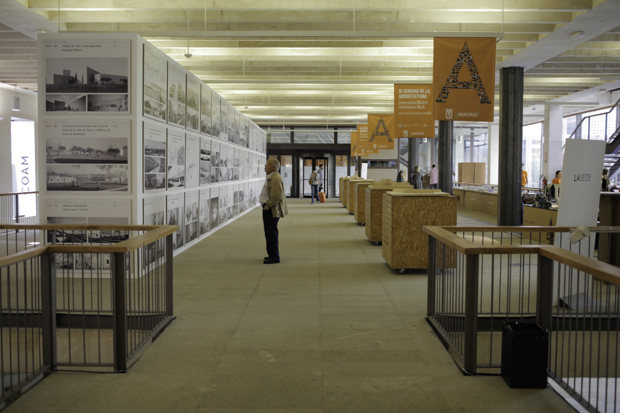 The bar area is covered in blocks of wood flooring and when entering the restaurant you pass through a tunnel of fire retardant fir wood. The dinning area itself is lined with shelves full of books and lamps resembling an architects or designers work space whilst the opposite side of the room is lined with glass looking out onto bushes and the garden space outside.
In the bar area you can watch the chefs cook whilst sampling a beer or coffee with tapas. Bosco de Lobos was designed to be a space to be enjoyed at weekends as a bar, terrace, brunch and meeting place.
Good For: Those looking for coffee, lunch or dinner with an interest in design/architecture.
Website: http://encompaniadelobos.com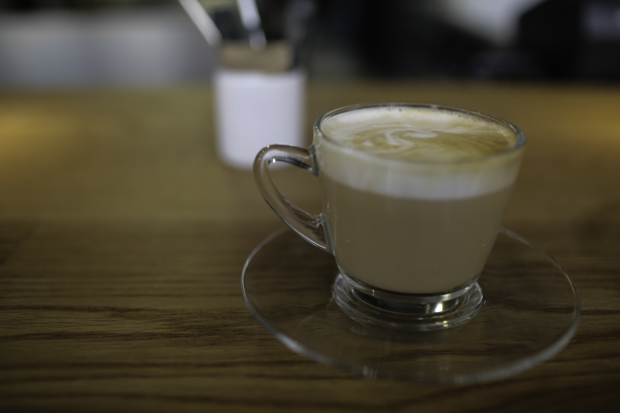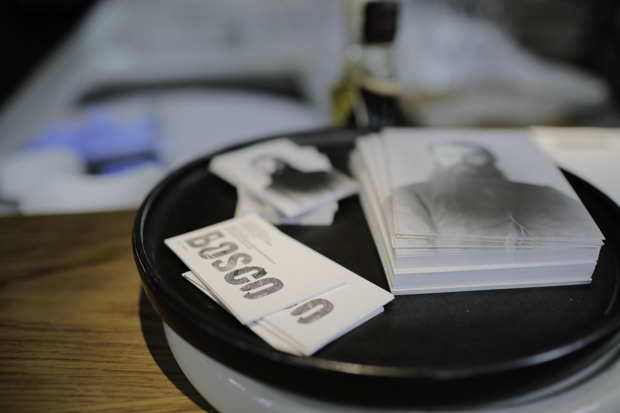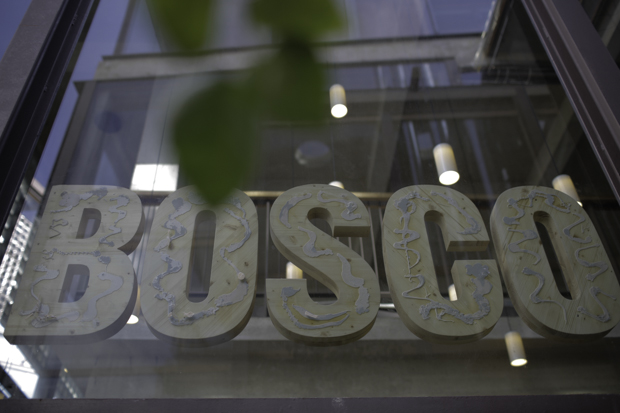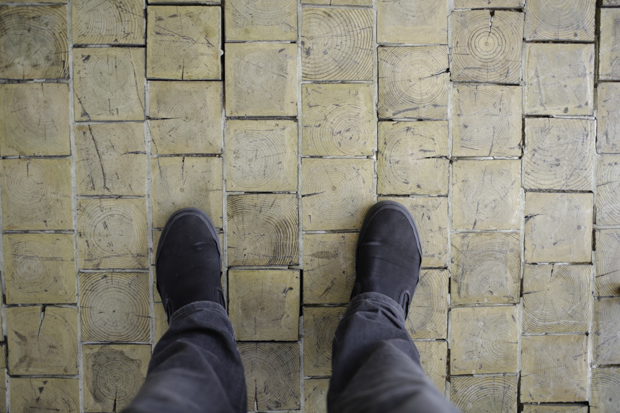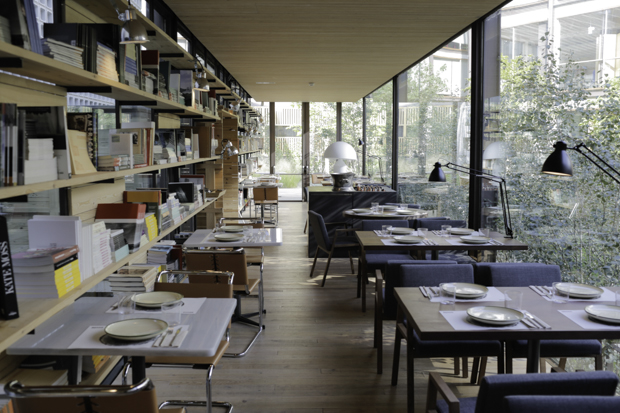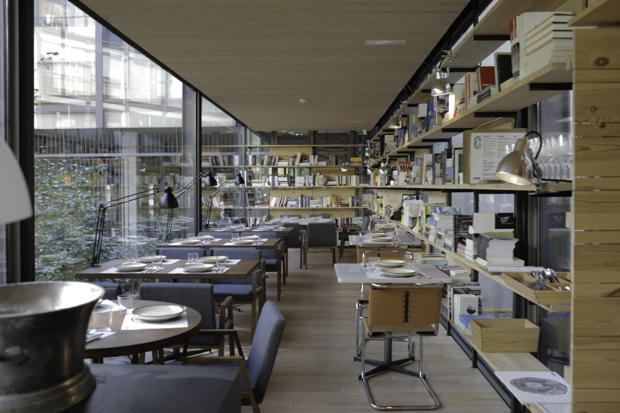 Mercado San Antonio
I've been to Mercado San Antonio on a previous trip to Madrid, on this occasion the market was buzzing with people but at the same time had a quite relaxed atmosphere. Spread over three floors it has a modern feel to it's decor and is a great place to spend an afternoon with some tapas, especially after a hard days shopping. If you head up to the roof top there's a great little bar and space to relax with some comfortable loungers (and plastic pigs!) and reasonably priced drinks.
Good For: Fresh produce or a leisurely afternoon tapas or drink on the rooftop.
Website: http://www.mercadosananton.com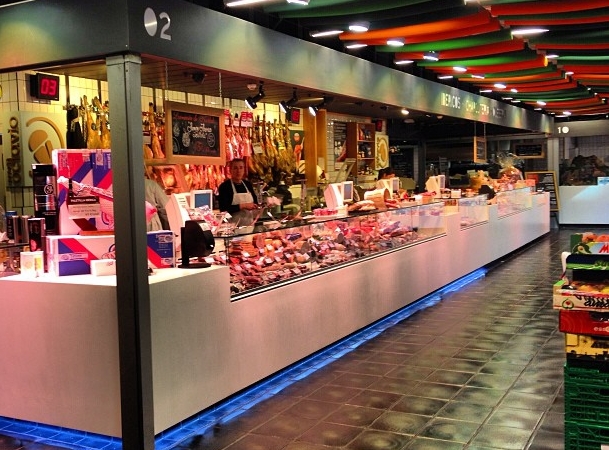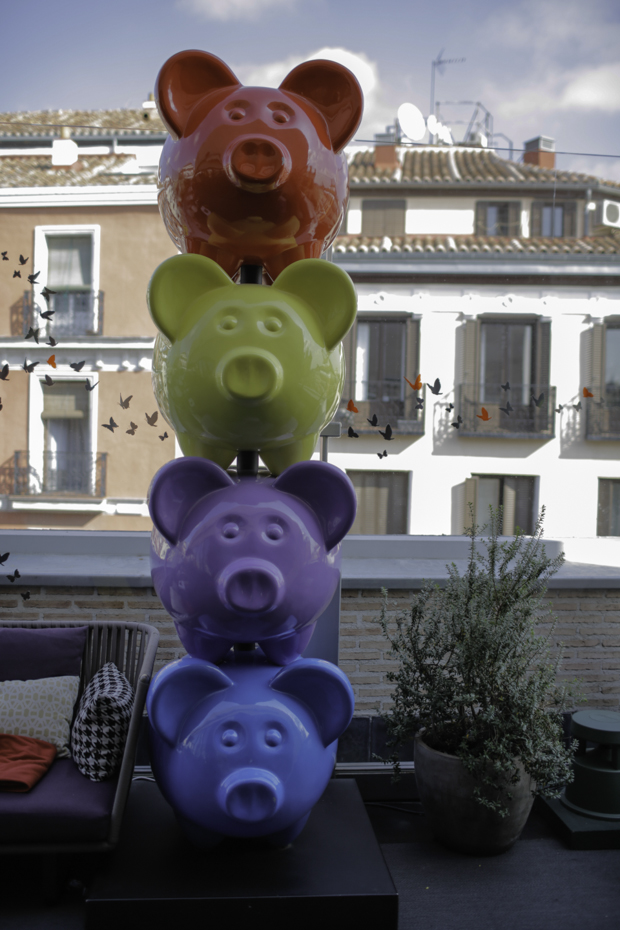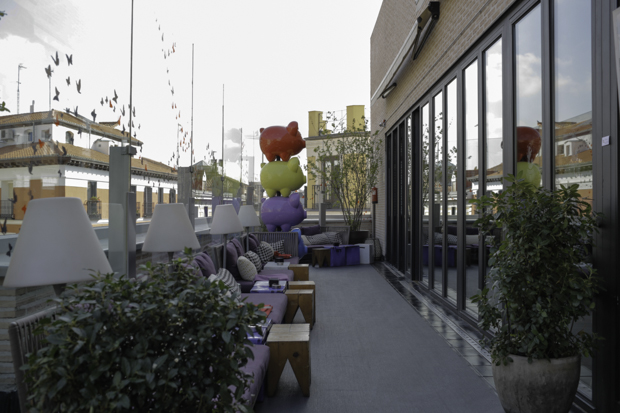 Kikekeller – Design meets mixology
By day Kikekeller is a interior designer's showroom and gallery. There are some wonderful design pieces here that tilter on the edge of livable art and interior design. As you explore further inside you'll discover some wonderful creations including a retro elevator which houses the bars toilet, a well stocked fridge with mini classic moped sat on top and seats made from skateboard decks.
If you're looking for somewhere a little bit different Kikekeller opens up into a cosy little hipster bar at the weekends (Thursday, Friday and Saturday). If you're lucky enough you might be able to grab one of the comfy chairs to relax, sip a gin and tonic and admire some of the artwork.
Good For: Anyone with an interest in art/design or looking for a cocktail/g&t in interesting surroundings.
Website: http://www.kikekeller.com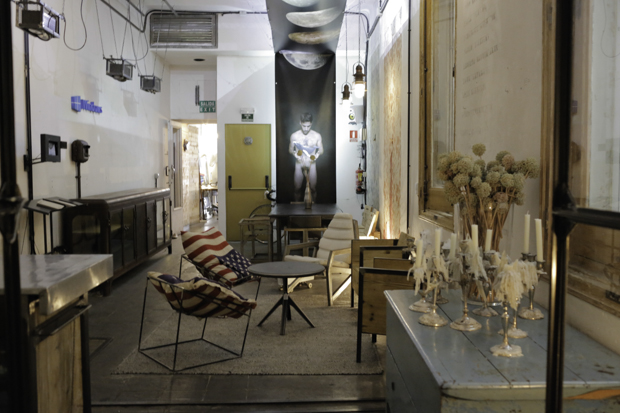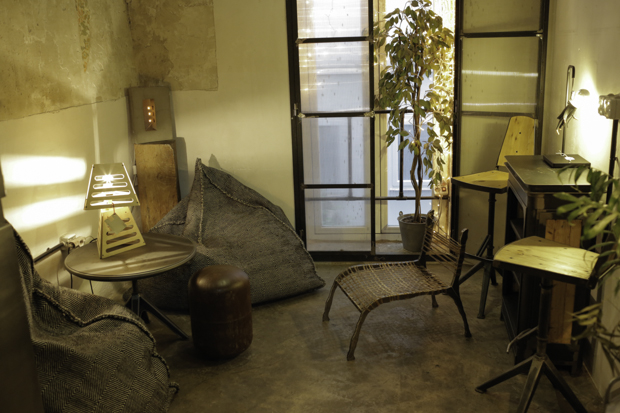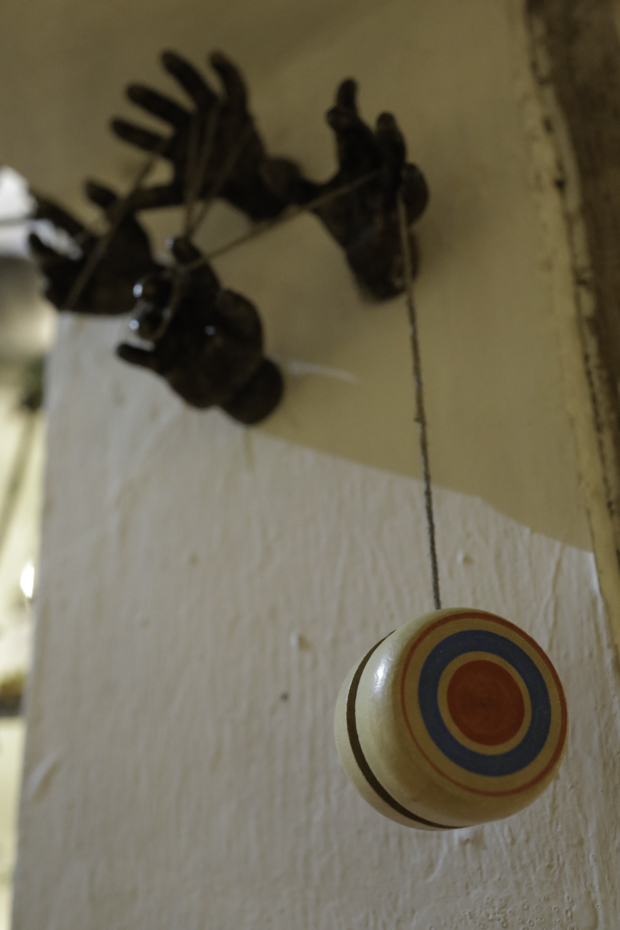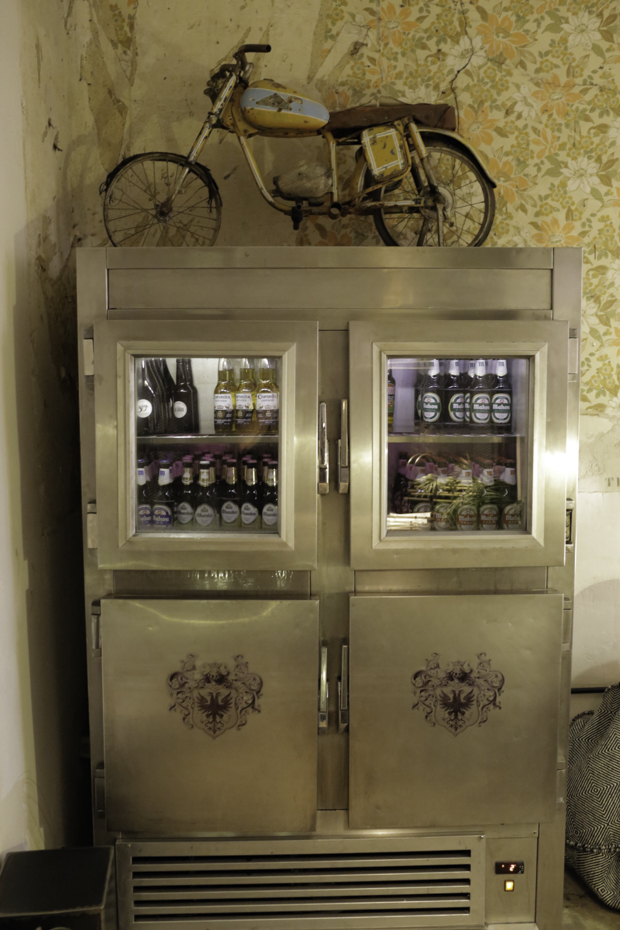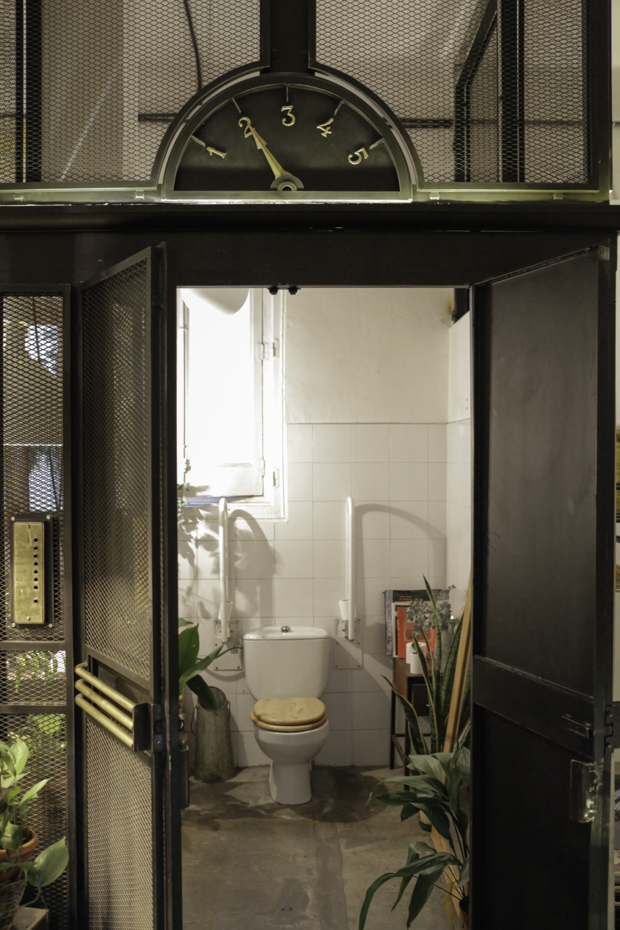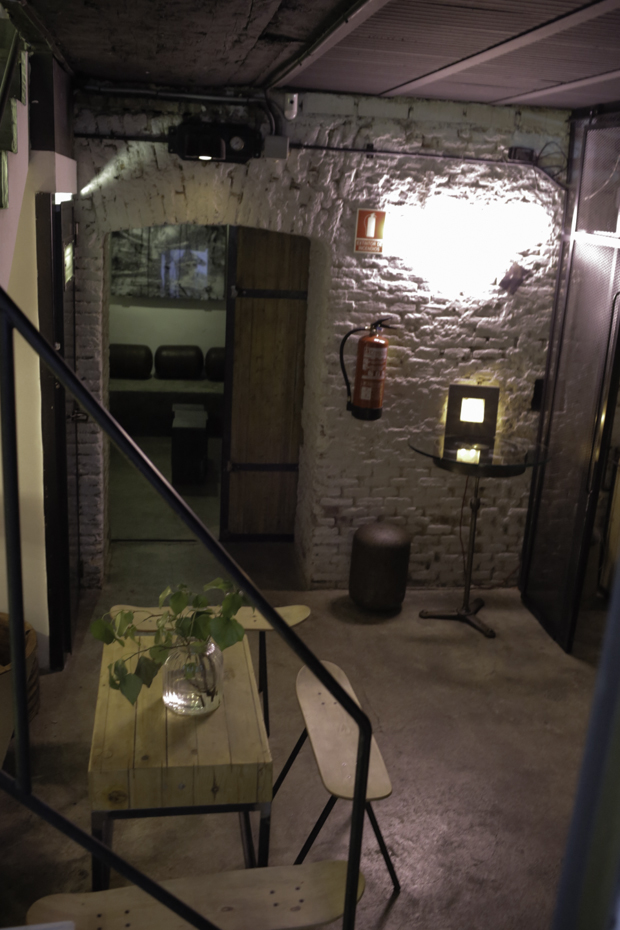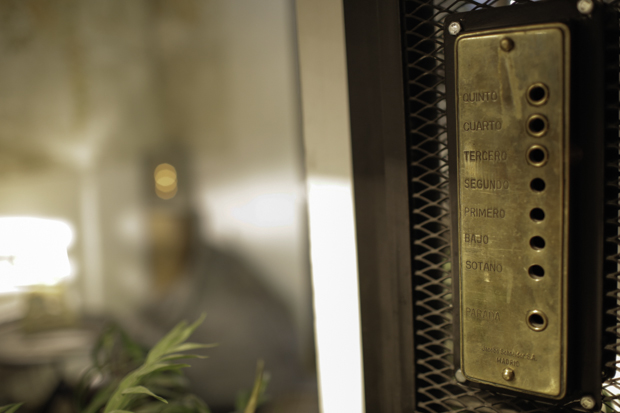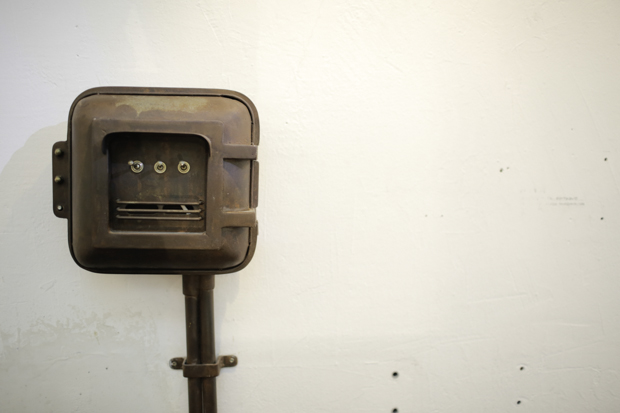 Platea
Platea was once a cinema that's now been converted into a food market complete with some swinging jazz for entertainment from high up on it's raised stage. The space is an impressive sight and resembling something out of Las Vegas yet strangely it's a food market with added entertainment. The choice of food on offer here is actually slightly overwhelming with seafood, chorizo, Spanish tortilla, Spanish cheeses and local wines.
On the top floor you'll find a classy cocktail bar overlooking the market and stage with a commanding view, worth seeking out after you've eaten and before heading out.
Good For: An evening relaxing with an assortment of tapas, music and cocktails (on the top floor).
Website: http://www.plateamadrid.com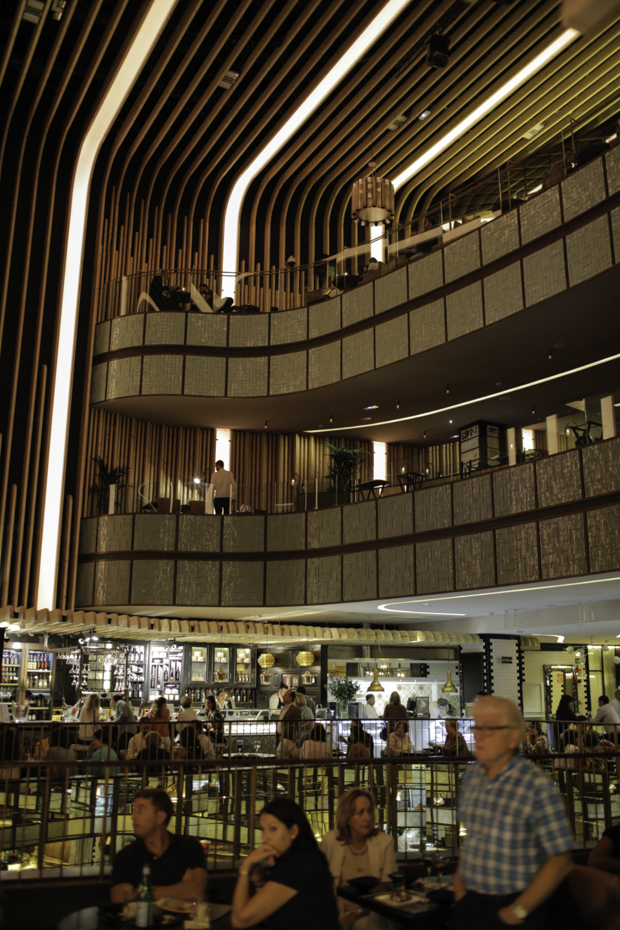 Joy Eslava
If you're in Madrid and looking to party then Joy Eslava is a big brash, in your face kind of club that makes no apologies for it's pumping mix of mainstream remixes and scantly clad on-stage dancers, including one in a cage. It's a fun night out for those in the right frame of mind, expect a packed out no elbow room dancefloor comprising of girls looking to dance and guys looking for girls.
The club is a short walk from Puerta del Sol and only gets going beyond 1:30am, so don't turn up too early and expect a few tourists and a bit of a queue outside.
Good For: A late night of full on partying where the music's loud and there are plenty of tourists looking to let their hair down.
Website: http://www.joy-eslava.com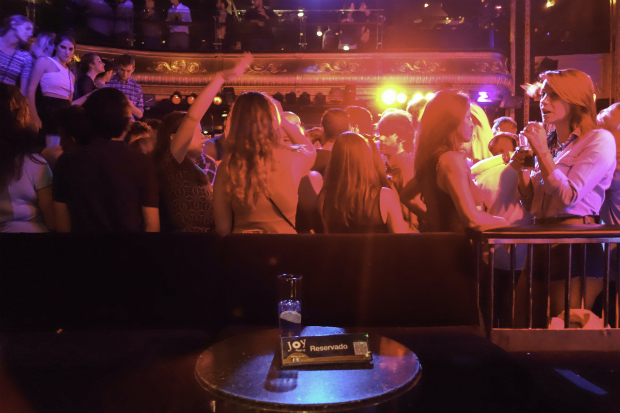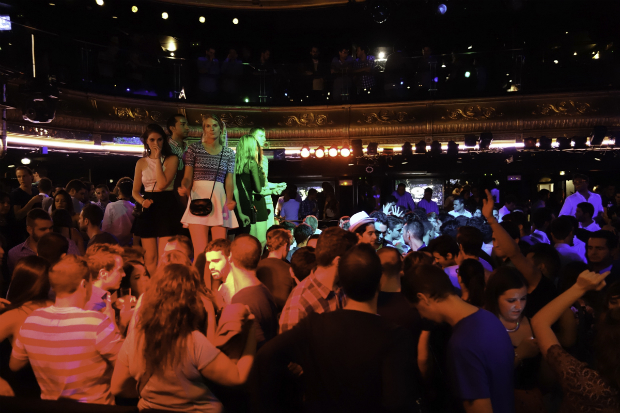 This post was brought to you as part of the #MustSeeMadrid blog trip, created and managed by iambassador and  in partnership with Spain Tourism. TravMonkey.com maintains full editorial control of the content published on this site.