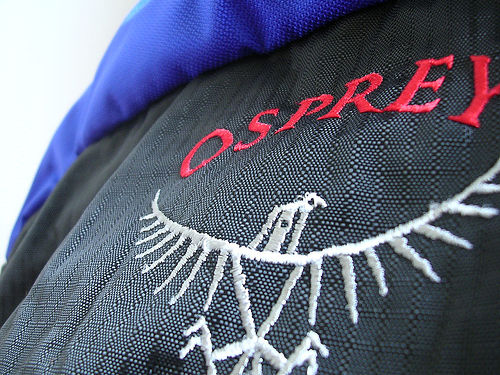 You've got your passport, comfortable walking shoes, plenty of underwear and plug adapters safely stowed in your Samsonsite. Ready to hit the road? Maybe not: here are five items you might not have thought to pack – but that could make a long trip abroad experience easier and more enjoyable.
1. Entertainment for your first few nights
Throw a deck of cards or a couple DVDs in your inner suitcase pocket (provided you'll have a laptop or a DVD player to actually watch 'em!). If you're in charge of setting up your own internet connection, it might take days (or weeks!) to get it established, and if you're staying at a hostel or other shared accommodations, group computers might be often occupied or Wi-Fi access could be spotty. Exploring your new surroundings is always good, but nighttime wandering might not be possible or safe depending on what part of the world you're venturing to – and a night in with a game of rummy or a relaxing DVD might just sound like heaven after a long plane ride. We were climbing the walls our first few days in Senegal, when no television, movies or internet meant our only at-home options were eating, sleeping or studying French.
2. Plastic baggies
Probably sounds odd, but plastic baggies turned out to be one of our most-used items during our first few weeks in West Africa, before the bulk of our belongings arrived via boat shipment. From cleaning up after our dogs to storing leftovers while we had few dishes to packing toiletries for short weekend trips, plastic baggies are one of those household things you never realize how much you use – until they're not around.
3. A good cross-body bag
When I arrived in Senegal, I was armed with only my big, black, I-live-in-Washington-D.C. shoulder satchel. Wrong choice for a country where pickpocketing is common and even a faux-patent leather purse sends up a signal flare of implied wealth. Bring a bag with a strap long enough to cross your body so it can't be easily snatched from your person, and make sure it zips or has a fold-over flap for extra security. Get something a little plain; those fake rhinestones might be cute to you, but they could easily be mistaken for the real thing by someone else. Guys, consider getting a money belt or buying a canvas messenger bag you can throw across your body. Give in to the man purse – it will make your life abroad much more convenient!
4. A small notepad and a pen
Stash them in that cross-body bag you've now remembered to pack. Having easy jot-down capabilities will be a nice asset; you won't want to lug your laptop around with you at all times, and when you see something you just have to tell your mom about later, or think of something you want to order from Amazon for your new overseas digs, or want to take down the number of a new pal (because you might not initially have a cell phone in which to program numbers!), you can quickly take note.
5. A water bottle with a hand strap
If you're an exerciser or are going to a place where outdoor exploration is a must, this little accessory might become your new best friend. When I'm taking a morning walk with the neighbors or a run alongside the beach, a purse isn't a viable option – but it's smart to bring a piece of identification and just a little money with me in case of an emergency, and I'd rather not tie my keys to my shoelaces. Enter my handheld water bottle; it stays put on my palm and the small zipper pocket is perfect for stashing those few essentials. Several of our pals have commented they wished they had one! Still worried about forgetting something you might not know you need? In the weeks leading up to your trip, pay close attention to what you use most often and make a comprehensive list. You can always pare down when it actually comes time to load up the luggage, but don't rely on your travel-excited, detail-filled brain to remember all the necessities. Happy packing!
Photo by elwin.nu