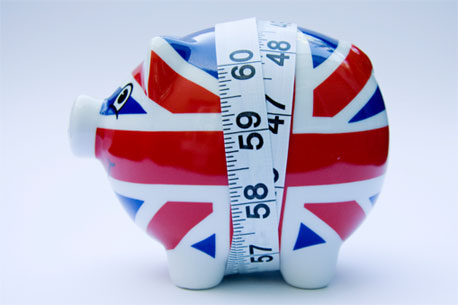 How do you save enough money to be able to roam around the globe for a long period of time?
I'm not talking about saving a little bit here and a little bit there, but saving the vast majority of your pay packet for your future trip.
So you've made the big decision, you're heading off around the globe with just a tiny backpack to carry all your worldly possessions. You've done your research, bought the relevant guide books and you're getting excited about the big count down until you leave.
Although you're probably still at work, working hard to gather money for the trip ahead. Unfortunately, you don't seem to be saving as much as you'd like, but you don't seem to be able to do anything about it. So what can you do to change the situation?
Understand Your Finances
There was a great article 5 steps to save money like buddha over on bravenewtraveler.com recently that highlighted some great tips for saving more money. This inspired me to write about how I managed to save a large amount cash before my own around the world trip.
I also touched on this topic in the article Planning An Around The World Trip Basics. The key to saving as much money as possible for the trip ahead is for you understand your own finances in the finest detail.
Major Monthly Payments
Most people find themselves hiding from their own bank statements at times. I used to leave my statements unopened, only ever checking my balance online when I really needed to.
I would log in to my online account imagining the worst for my bank balance before it came up on the screen. This technique was used in the hope that the real balance on the screen was in fact a lot larger than the imaginary balance in my head.
Unfortunately, on most occasions the real and the imaginary balances were quite similar if not worse.
After the initial shock of the total balance in my account, I would look into the statements detail with complete puzzlement at the strange amounts of cash leaving the account. Sixty eight pound, forty nine pence here, fourteen pound there.
I really didn't have a clue what most of my out goings really were. I'd been so busy with work that I had taken my eye off the ball and signed up for far too many monthly payments for various items.
In order to save any kind of money for my trip ahead I had to discover where my money was going and to reduce these payments as much as possible.
I grabbed a copy of my bank statement and made of list of all the payments leaving and figured out exactly what they were.
Here are the major culprits:

Car Payments – I managed to pay the car off so future payments wouldn't haunt my bank balance.
Mobile Phone – The mobile phone was costing between 40-50 UK pound a month. By ending the contract and moving to a pay as you go SIM card I could save the majority of that money for my trip
Gym Membership – The gym was costing me 40 UK pounds a month. Although I used to use the gym a lot, I decided that going out for a run around the park would be a good replacement.
Cut Out The Wastage
As well as the major monthly payments, it was the smaller payments that were adding up. Once I had managed to get them under control I found myself with a lot more spare cash to save. There were also a few other lifestyle changes I had to make in order too save more cash for the trip ahead:
Cutting Down On The Social Life – This meant I was simply a lot more choosy about when I would go out. Before I would go out just for the sake of doing something, not because I particularly felt like a night out.
Cutting Out Unnecessary Shopping – I stopped buying anything that I wouldn't need for the future. For example, I wouldn't buy a computer, games console, gadgets etc because I knew I couldn't take them travelling. Most of the items would be outdated by the time I returned home to them.
Budgeting For Groceries – I am pretty useless at budgeting but for groceries I went once a week instead of just erratically whenever I felt like it, I was surprised how much this saved me.
Over the course of four months I managed to eradicate most of my major expenses to the point where, without looking at a statement, I could tell you the exact bank balance. I was completely in control of my finances and was saving at least 3/4 of my wage packet per month.
Looking back now, it was a great lesson in how to be in control of your financial situation. I may never have learnt this lesson even now had I not decided to head off around the world. I'd still be sat in front of a monitor, puzzled by the strange sixty pound and seventy nine pence that has just left my bank account.
If you are like I used to be, a little lazy with your finances, then now is the time to get control of your bank balance in order to save as much as possible for your trip ahead.
Cut out the wastage and start saving that money for what should be a trip of a lifetime.
Do you have an opinion on saving for your trip?
Feel free to comment below…