When I chose a yoga retreat in Thailand to celebrate my 28th birthday I was prepared for the questions from cynical friends and family and the answer was no, I wasn't trying to "find myself".
I was simply desperate to get back out to South East Asia, I had 9 days in total, including travel time, and I was going alone. With a backpack full of yoga pants I set off to the very cool, laid back and unique little corner of northern Thailand – Pai.
The Retreat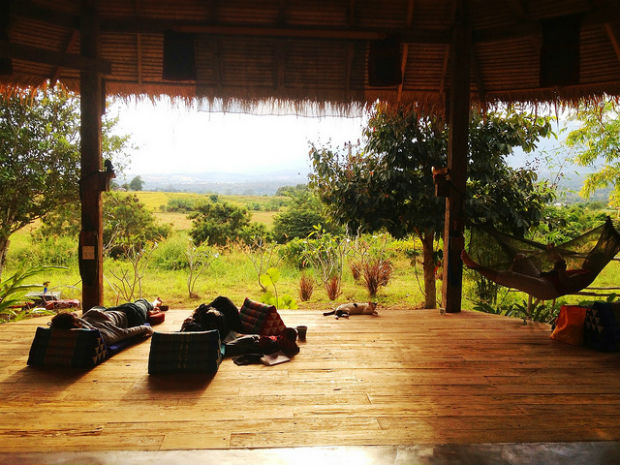 The Yoga school is in a stunning peaceful rural setting, overlooking yellow fields against the backdrop of smouldering mountains, on the outskirts of Pai. There isn't a better scenery to immerse yourself in when stretching, relaxing, meditating.
The retreat is run by the warm and hilarious yogi – Bhud, who takes on a group of maximum 12 students, teaching them yoga, pranayama breathing, meditation, sinus cleansing, yoga philosophy.
The daily schedule becomes a comfortable routine that lets you spend five days with a quiet unbroken focus on your own body and mind. I mean literally quiet – the first half of the day is spent in silence.
The Yoga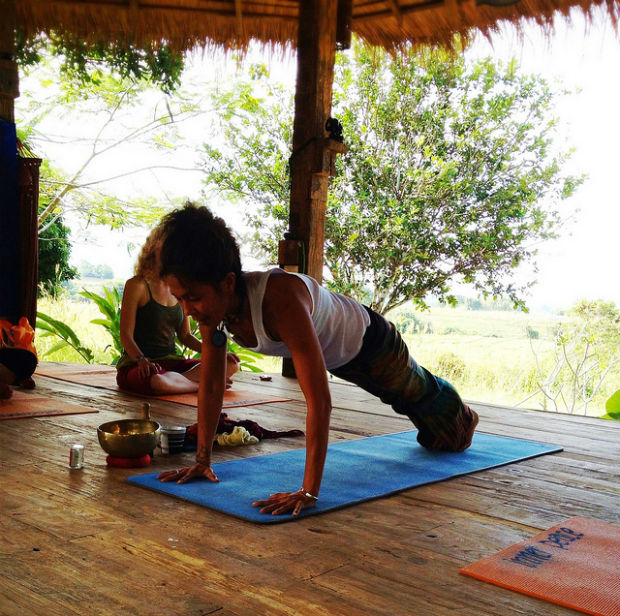 If you're an experienced yogi you will find the yoga practice quite mild as it is aimed at all levels and indeed half of our group had never tried yoga before. However, an experienced yogi will also know that even in a practice that at first appears "easy", there are always opportunities to take yourself further and deeper into a pose. It's a small enough group to allow personal attention from Bhud to those who might be struggling or those who want to be challenged further.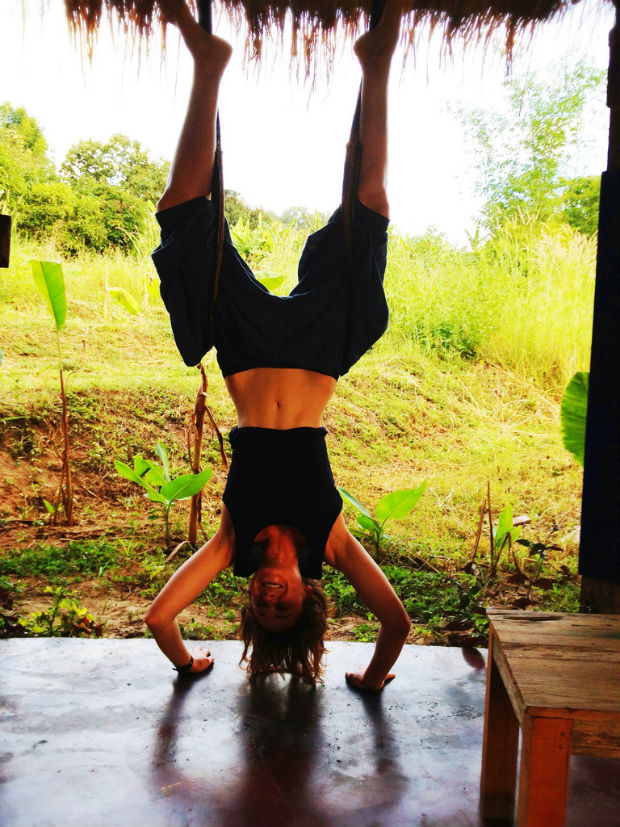 There were a few times, as we sat chanting 'OM' or making 'bumble bee noises' during breathing exercises when I felt grateful to be so isolated – if an "outsider" was to drop in on us they'd surely think we belonged to a cult. But I set my awkwardness aside and immersed myself in the daily practice; it wasn't long until I felt the benefits – more energy, better sleep, clearer mind and quiet contentedness.
Food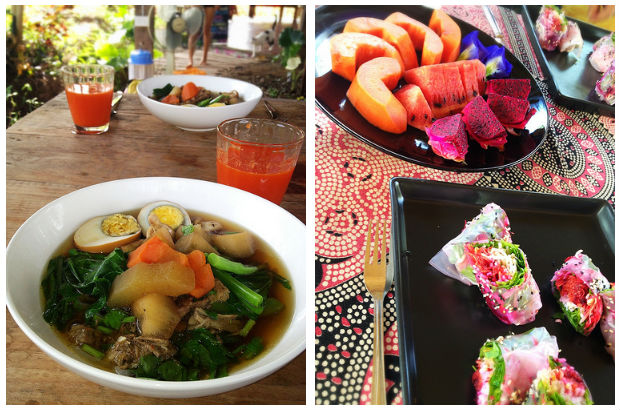 Increased energy may be surprising given that there are three vegetarian meals a day, without any snacking in between and with the first meal served at 9.45 am – after two hours of morning practice. As Bhud explained, the body adapts quickly and invigorates itself through other energy-giving sources – the sun, fresh air, pranayama breathing, yoga poses.
All meals are prepared skillfully and lovingly by Muk who owns and lives on the land where the yoga sala is located. Muk grows her own vegetables and herbs and transforms them into flavourful, colourful meals and juices. She also runs cooking classes in her magic kitchen!
Bhud and Muk are really an incredible duo and I wondered how they didn't feel drained after giving so much of themselves to every fortnightly retreat. It must be all that yoga!
Getting There
I flew from London to Chiang Mai, with a few hours stop-over in Hong Kong. With only two days to explore the many wats and the lively night bazaar of Chiang Mai, I took in as much of the atmosphere as I could.
Pai lies north west of Chiang Mai and is a 3 hour bus ride away – also accessible by air from Chiang Mai airport. I booked my seat a day in advance, on an early-morning mini-van, leaving from Chiang Mai's Arcade Bus Station. The journey takes you along winding mountainous roads so pick a seat at the front and stock up on travel sickness medicine. Arriving in downtown Pai, you can arrange with the retreat to be collected, just let them know in advance which bus you're catching and your ETA.
Location and Accommodation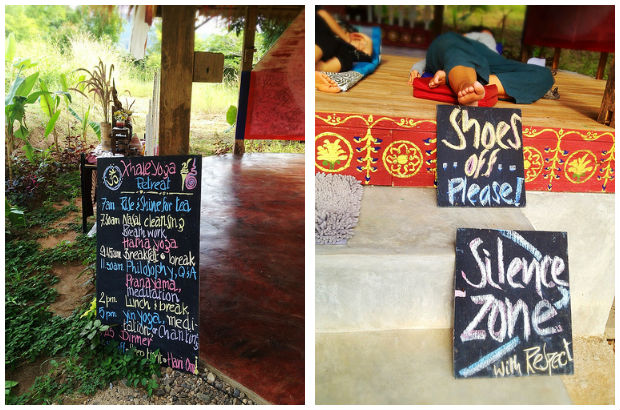 Accommodation 'In Pai Resort', is a 10 minute walk away from the yoga retreat and is a private, clean space to digest the lessons of the day. Free wi-fi will let you catch up with the 'outside world'. Don't expect to make frequent trips into Pai over the 5 day period of the retreat.
The 5 night retreat costs approximately GBP270 (12,500 Thai Baht), all inclusive of accommodation, food and a full daily programme. This is not a sponsored post; all experiences and views are my own.